Travel Guide
The Basics Of Portland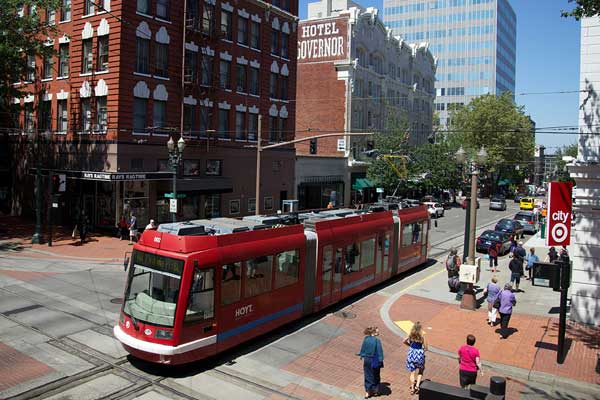 There are a number of reasons for a visit to Portland on offer is a wide range of attractions regardless of whether you are travelling alone, or as part of a group. We only wish to offer a few suggestions of what to do in Portland but share some of our knowledge about what is there. Like any city, there are good places and bad places to visit and if this is your initial time of visiting Portland or if you have been there before, it's important you make the most of your time there. It can be wise to set in your mind what you want to do and see, and Portland has plenty of interesting experiences that will create many memories.
Top Ten
When you are visiting Portland a number of great attractions exist that are certainly worth visiting. The popular Oregon vicinity of The USA has attractions which you could be familiar and others that are less well known to people from outside the area of Portland we have collected a list of 10 to assist you:
1. Columbia River Gorge
2. The Gerding Theater at Armory Building
3. Washington Park
4. Portland Japanese Garden
5. International Rose Test Garden
6. Forest Park
7. Willamette Valley
8. Lan Su Chinese Garden
9. Multnomah County Central Library
10. Portland Art Museum
This collection are just to get you going if you have taken a quality guide book you can delve further and if you have long enough in Portland. You will discover other enjoyable attractions and locations in the Portland vicinity of The USA.
Getting Around
Portland is not a hard place to travel around, when you have grasped the layout of the place and you are familiar with a couple of landmarks you should be able to navigate around with ease. You can cover a lot of the city as a pedestrian but be sure to stick to popular and familiar areas after dark. If you wish to traverse greater distances across Portland there are a number of transport options. Portland has a light rail system called 'MAX Light Rail' it consists of 4 lines that cross the city from out lying areas and it a fast and effective way to get around the city. There are safe and reliable buses where passes can be bought to include multiple trips on more than one day. Collect a Rental Car in Portland, there is also the alternative to use Portland Taxis, where you can seek local knowledge from your driver. Whichever way you plan to explore Portland make sure you see as much of the city as your can.
Portland Metro Map

Places To Stay
If you are staying in Portland more than one night you will be looking for a place to sleep. Portland offers a broad range of places to stay these includes high end, deluxed locations to lower end hotels, bed and breakfasts and hostels. If you are visiting the city on business ensure that the hotel you pick has suitable facilities and is in the right area for your meetings as the traffic in Portland can result in problems at certain times of the day. If you are seeking out more luxury accommodation there is a selection of top chain and independent hotels. Portland also offers an excellent array of lower star hotel options that provide simple but functional facilities for visitors to the city. If you are visiting on a small budget there is a number of guest houses and hotels in the area which are a fine place to sleep overnight. Whichever type of accommodation you select in Portland try and make time to see if any bargains exists on a wide array of travel web sites, often when there is a big event on in town.
Recommended Hotels
1. RiverPlace Hotel, a Kimpton Hotel
2. Inn at Northrup Station
3. Staybridge Suites Portland Airport
4. The Heathman Hotel
5. Hotel deLuxe

Venues To Dine
There a countless locations to dine in Portland, where you eat really depends on your taste and budget. There are a high number of great low cost venues that provide American menus that don't break the bank. If the restaurant type you are looking for is of the high end these exist in numbers, but be sure to have placed a prior booking and make sure you are dressed suitably. If you just wish to eat without glamour the well known chain brands like Burger King exist, but if you are on the trail for something more real why not ask a local and see where they recommend. A key aspect of visiting a new city to try new things, this includes it's food There is a wide variety of places to dine in Portland. whether that is a café, a fine restaurant or food from a street vendor. You should check local newspapers for offers and try something that you have never had before.
Recommended Places To Eat
1. Cafe Hibiscus
2. The Waffle Window
3. Andina Restaurant
4. Salt and Straw
5. Cacao

Facts And Statistics
When coming to terms with a new location like Portland it is often a good idea to have some inside knowledge. There are some here that could help you.
Continent: North America
Country: USA
Region: Oregon
International Dialing Code: 1
Portland Coordinates: 45.5200° N, 122.6819° W
Altitude: 50 ft / 15 m - 1,188 ft / 362 m
Currency: US Dollar (USD)
Language: English
Portland Time Zone: PST (UTC-8)
City Population: 583,776
Metro Population: 2,289,800
Temperature High In 27.3°C / 81.1°F
Temperature Low In 1.8°C /35.2°F

Keeping Safe
Just like other cities Portland possess it's own good and bad points. it is important to be smart and you will be OK and hold fond memories of this great American city. Try and make you're read your guide book brief to understand the city geography, don't alert people to the fact you are unfamiliar wit h the city by holding an expensive video camera and don't wear expensive jewellery and excessive cash on your person. Stay within popular areas after nightfall and should you do get lost, don't worry, consult your map in a shop or café. You might be enjoying yourself, but still be alert. Stay street wise and you will have a great trip to Portland. On the whole The USA is a very safe country with warm and friendly residents. Some rudimentary planning works in your favour and if you have a picture in your mind of the city you can understand it better.
Sporting Teams In Portland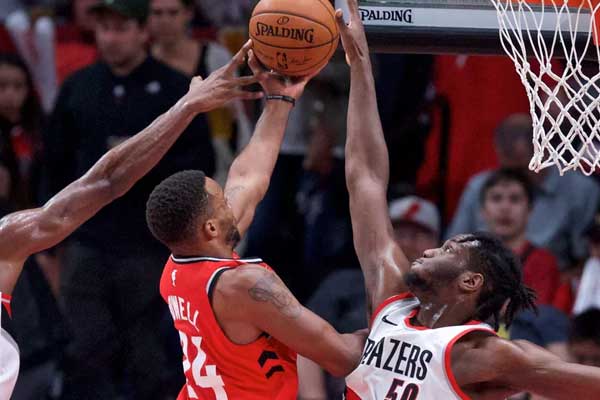 Portland is a city that really enjoys it's sport there are a number of professional sports teams within Portland that if you get the chance are well worth a visit at some truly great sporting venues.
National Basketball Association (NBA) Portland Trail Blazers Rose Garden
MLS Soccer Portland Timbers Jeld-Wen Field
National Women's Soccer League Portland Thorns Jeld-Wen Field
NHL Ice Hockey Portland Winterhawks Rose Garden


CarHire4Lower By Rick Lockwood
31 October 2017