The Empire State Building is one of the Worlds most famous structures, for nearly forty years it was the tallest building on the planet. Its distinctive look and classic art deco style have ensured it still remains one of the most popular attractions in New York City.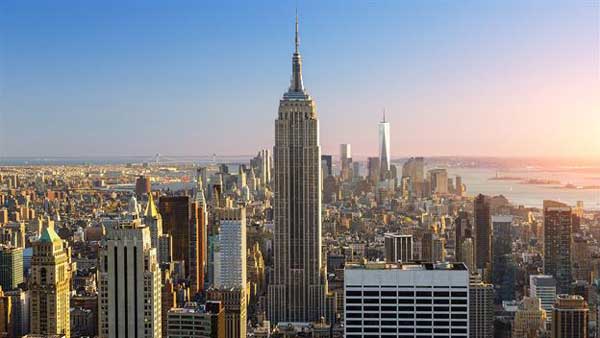 The Empire State Building was designed by William F. Lamb of firm Shreve, Lamb and Harmon,
Opening Times
365 days a year, including all holidays
Between 08:00 am - 02:00 am
The last elevator 01:15 am
Facts About The Empire State Building
How tall is the Empire State Building? - Height: 1,250 feet to roof 381 m / 1,454 feet 443 m to top of antenna spire.
Observatories located on 86th and 102nd floors.
Visited by 4 million people annually
It only took 410 days to build
The building is struck by lightning up to 27 times a year
3,400 workers build the structure
In 1945 a B-25 bomber crashed into the side of the building
The mast was designed on top of the building so that airships could dock
Cost of Empire Construction: $40,948,900
Empire State Building
350 5th Ave
New York City
New York
10118
16 March 2016
CarHire4Lower By Rick Lockwood