Travel Guide
An Introduction To Dallas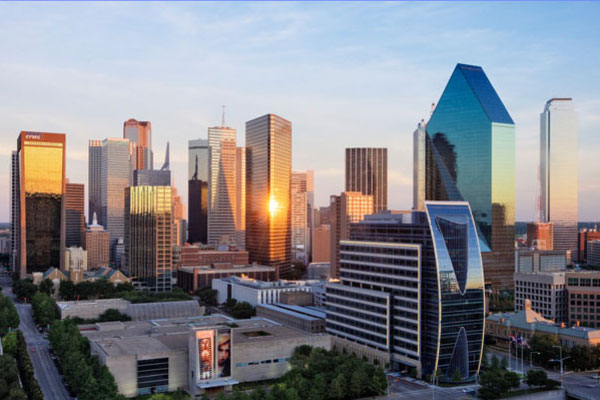 It's wonderful to pay a visit to Dallas, there is so much to see and do regardless of whether you are travelling alone, or as part of a group. We don't aim to sway your mind on what to do while in Dallas but rather just provide guidance and offer advice on what is there. Like any city, there are good places and bad places to visit and if this visit is your first to Dallas or if you have paid a visit before, enjoying yourself and making the most of your time there is paramount. It is often an idea to have a rough plan of places you wish to visit, and Dallas has plenty of interesting experiences that will create many memories.
Dallas Top 10 Attractions
While paying a visit in Dallas there are a number of attractions that should make up part of your trip. The well-liked Texas district of The USA has attractions that you may know and other you won't know to non local locals of Dallas we have assembled a List of Ten to help you:
1. Dallas Arboretum & Botanical Gardens
2. The Sixth Floor Museum/Texas School Book Depository
3. Nasher Sculpture Center
4. Zero Gravity Thrill Amusement Park Dallas
5. Texas School Book Depository
6. Dallas World Aquarium
7. Crow Collection of Asian Art
8. Museum of Biblical Art
9. Dallas Museum of Art
10. White Rock Lake Park
These are a simple starting point if you have a good local book or guide you can seek out a bit more and if there is enough time in Dallas. You will discover other enjoyable attractions and locations in the Dallas vicinity of The USA.
Getting Mobile In Dallas
Dallas is a fairly easy city to get around, once you have your bearings and know a couple of local landmarks it should become pretty simple. You can cover a lot of the city as a pedestrian but make sure you stick to places you know after dark. If you want to cover more ground in Dallas there are a number of modes of transportation. Dallas has a comprehensive metro rail system 'Dallas Area Rapid Transit (DART)' it consists of a number of colour coded line and links the central business area with the suburbs and Dallas Fort Worth Airport. There is a good network of buses that passes can be bought to include multiple trips on more than one day. If your own wheels are required why not hire a Rental Car In Dallas, there is also the option to use Dallas Taxis, where the driver can offer up local knowledge. Whichever way you plan to explore Dallas make sure you see as much of the city as your can.
Dallas Metro DART Map
Places To Stay In Dallas
If you wish to stay in Dallas for longer than one night you'll need a location to rest. Dallas offers a broad range of places to stay these include hotels varying from the higher end of the star range to more modest hotels, B&Bs and hostels. If you are travelling on business ensure the hotel you decide to select has suitable facilities and is in the right area for your meetings as the traffic in Dallas can cause problems at certain times of the day. If you are seeking out more luxury accommodation there is a selection of top chain and independent hotels. Dallas also offers an excellent array of lower star hotel options that provide basic but suitable facilities for travellers. If you are visiting on a small budget there is a number of hostels and guest houses in the city which are a good place to rest your head. Whichever type of accommodation you select in Dallas try and make time to see if any bargains exists on a wide array of travel web sites, often these are out of season or when a home sports team isn't playing a game.
Recommended Hotels In Dallas
1. La Quinta Inn & Suites Dallas Love Field
2. The Joule, Dallas
3. Rosewood Mansion on Turtle Creek
4. Omni Dallas Hotel
5. Grand Hyatt DFW
Dining In Dallas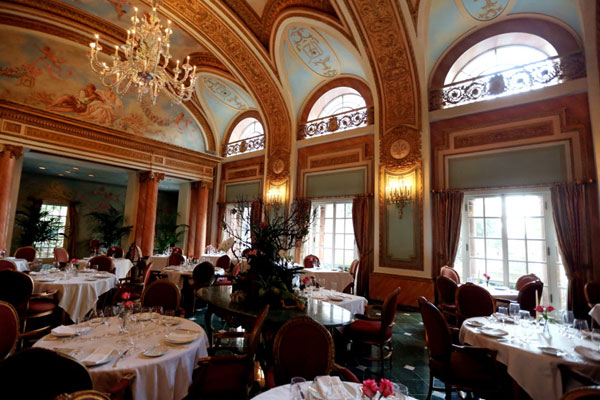 A number of interesting locations exist to dine in Dallas, the venue you are limited to is only bound by your budget and tastes. There are a high number of great low cost venues that provide American meals that won't leave you out of pocket. If you are seeking out a high quality dining venue these exist in numbers, but be sure to have placed a prior booking and ensure that your follow the dress code if there is one. If you just want quick food there are the familiar names , but if you are seeking something real you should ask a local and see where they suggest. Part and parcel of visiting a city is to enjoy everything about it, including it's food There is a wide variety of places to dine in Dallas. whether it is a café, restaurant or the food that can be bought and eaten on the street. Check out local guides and press for offers and remember to try something new.
Recommended Places To Eat In Dallas
1. The French Room
2. Perry's Steakhouse and Grill
3. Jimmy's Food Store
4. Kenny's Wood Fired Grill
5. Pappas Bros. Steakhouse
The Shops And Outlets In Dallas
Dallas is great for shopping, there are some great areas of the city where you are able to pick up gifts and fantastic retail items. Dallas has a wide array of top end boutiques and shops, for those interested in buying clothes. It also offers high street chain outlets, here you can buy fashions at lower prices. If you are on the look out for bargains, Dallas offers a few great markets where you will be able to find big savings on clothes and gifts. Like a lot of cities, Dallas has a number of Malls where you can shop till you drop. There is also a number of specialist shops that offer items with a twist unique to Dallas
Shopping Locations In Dallas
West End MarketPlace - Popular Shopping Street / Famous Chain Stores
Uptown - Popular Shopping Area With Gift And Novelty Shops
Highland Park, North Dallas - Shopping Mall / Shops / Restaurants
Dallas Farmers' Market - Market Area
Highland Park Village - High End shopping Area With Places To Dine
Sports Teams In Dallas
Dallas is a city that really enjoys it's sport there are a number of professional sports teams within Dallas that if you get the chance are certainly worthy of a visit at some truly great sporting venues.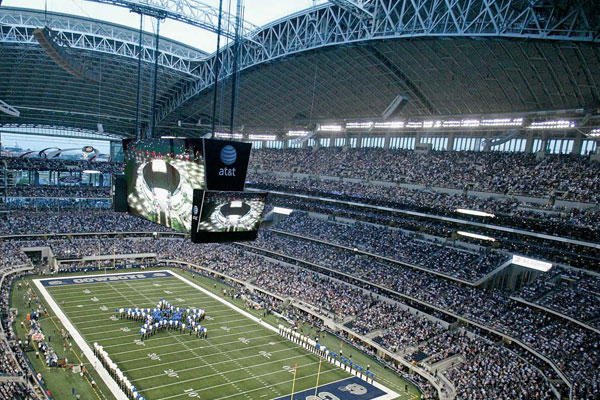 National Basketball Association (NBA) Dallas Mavericks American Airlines Center
National Hockey League (NHL) Dallas Stars American Airlines Center
NFL American Football Dallas Cowboys AT&T Stadium
Major League Baseball (MLB) Texas Rangers Rangers Ballpark
Dallas Information
When getting your head around a place like Dallas it is often a good thing to have some background knowledge. This is a few that could prove helpful.
Continent: North America
Country: USA
Region: Texas
International Dialing Code: 1
Dallas Coordinates: 32.7828° N, 96.8039° W
Altitude: 450 feet (137 m)
Currency: US Dollar (USD)
Language: English
Dallas Time Zone: UTC/GMT -6 hours
City Population: 1,241,162
Metro Population: 6,700,991
Temperature High In 35.8°C / 96.4°F
Temperature Low In 2.9°C / 37.3°F
Keeping Safe In Dallas
Like any city Dallas has it's pros and cons, it is important to be smart and you will be OK and undertake a great trip to this fantastic American area. Before you set off, buy a good guide book and know where you are going, don't make it obvious you are a novice to the cities geography by flaunting expensive devices around and don't carry huge amounts of cash on your person. Stay within populated areas at night and if you do get lost, stay calm and visit a shop to consult your guide book or map. Just because you might be on holiday, don't switch off. Bear this is mind and you will have a great time in Dallas. On the whole The USA is a safe location with helpful and warm citizens. A bit of research goes a long way and if you have a picture in your mind of the city you can understand it better.
CarHire4Lower By Rick Lockwood
10 July 2017