Travel Guide
The Basics Of Buffalo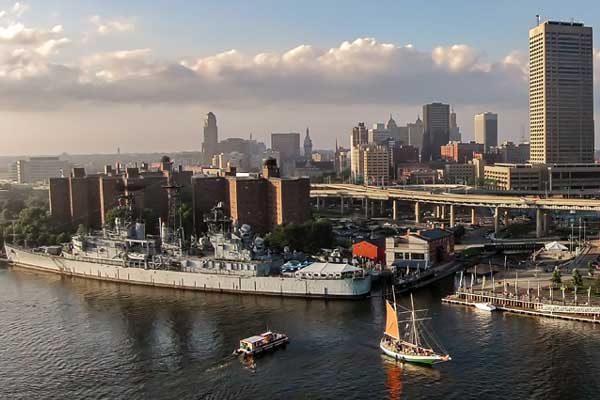 There are a whole host of reasons to visit Buffalo, there is a great deal to undertake regardless of whether you are travelling alone, or as part of a group. We don't aim to sway your mind on what to do while in Buffalo but maybe offer up some advice on what is available to do there. Comparable with other cities, there are great and not so great places to visit and if it is the first time you are visiting Buffalo or if you have been there before, it's important you make the most of your time there. It is good to have an idea of what type of trip you want to make, and Buffalo has a number of really interesting experiences that you will remember for a long time.
Buffalo Top Ten Attractions
When you are visiting Buffalo there are quite a few places of interest that are certainly worth visiting. The esteemed New York area of The USA has attractions that you may know and maybe others that are not known to outsiders of Buffalo we have assembled a List of Ten to assist you:
1. Shea's Performing Arts Center
2. Spirit of Buffalo - Buffalo Sailing Adventures
3. Frank Lloyd Wright's Darwin D. Martin House Complex
4. Kleinhans Music Hall
5. Forest Lawn Cemetery
6. Guaranty / Prudential Building
7. Elmwood Strip
8. Buffalo City Hall
9. First Niagara Center
10. Buffalo & Erie County Naval and Military Park
This collection are just to get you going if you have a good local book or guide you can expand on these and if you have long enough in Buffalo. You will discover other enjoyable locations and attractions about the Buffalo vicinity of The USA.
Getting Around In Buffalo
Buffalo is a fairly simple location to get around, once you have your bearings and know a couple of local landmarks you will be able to get round with ease. You can cover a lot of the city on foot but make sure you stick to places you know after dark. If you want to cover more ground in Buffalo there are other ways to get around. Buffalo has a Light Rail System runs from the downtown area of the city through to the South Campus of University at Buffalo. There are safe and reliable buses where passes can be bought to cover you for multiple journeys. Collect a Hire Car in Buffalo, there is also the alternative to use Buffalo Taxis, but be aware of heavy traffic at busy times. Whichever way you plan to explore Buffalo ensure you see as much of it as you can.
Accommodation In Buffalo
If you wish to stay in Buffalo for longer than one night you will be looking for a place to sleep. Buffalo has a wide range of places to bed down these include hotels varying from the higher end of the star range to lower end hotels, bed and breakfasts and hostels. If you are travelling on business ensure that the hotel you pick has suitable facilities and is in the right area for your meetings as the traffic in Buffalo can result in problems at certain times of the day. If you are looking for a prestigious hotel to stay at there is a selection of top independent and chain hotels. Buffalo also offers an excellent array of lower star hotel options that provide basic but suitable facilities for travellers. If you don't have a large budget there is a number of hostels and guest houses in the city which are a fine place to sleep overnight. Whichever type of accommodation you select in Buffalo try and make time to see if any bargains exists on a wide array of travel web sites, often when there is a big event on in town.
Recommended Hotels In Buffalo
1. Hampton Inn & Suites Buffalo Downtown
2. Lofts on Pearl
3. The Mansion on Delaware Avenue
4. Embassy Suites Buffalo
5. Comfort Suites Downtown Buffalo
Venues To Dine In Buffalo
There are many different places to eat in Buffalo, where you eat really depends on your taste and budget. There are quite a lot of good cheap places that offer American meals and don't break the bank. If the restaurant type you are looking for is of the high end these exist in numbers, but be sure to have placed a prior booking and ensure that your follow the dress code if there is one. If you want fast food there is regular names like Burger King exist, but if you are on the trail for something more real you should try asking a local or a taxi driver where they suggest. A fundamental part of enjoying a city is to try it's local food There is a wide variety of places to dine in Buffalo. whether that is a café, a fine restaurant or food from a street vendor. You should check local newspapers for offers and try something that you have never had before.
Recommended Places To Eat In Buffalo
1. Osteria 166
2. Left Bank
3. Lombardo Ristorante
4. Romeo & Juliet's Bakery & Café
5. Suzy Q's Barbeque Shack
Buffalo Facts And Statistics
When getting you head around a new city like Buffalo it is often a good thing to have some background knowledge. Here are a few that could prove useful.
Continent: North America
Country: USA
Region: New York
International Dialing Code: 1
Buffalo Coordinates: 42.9047° N, 78.8494° W
Altitude: 600 ft (183 m)
Currency: US Dollar (USD)
Language: English
Buffalo Time Zone: EST (UTC-5)
City Population: 259,384
Metro Population: 1,134,210
Temperature High In 26.6°C / 79.9°F
Temperature Low In -7.5°C /18.5°F
Keeping Safe In Buffalo
Like any city Buffalo possess it's own good and bad points. it is important to be smart and you will remain safe and have a great trip to this fantastic American place. Ensure you have a good guide so as to know where you are heading, don't make it obvious you are a novice to the cities geography by flaunting expensive devices around and don't wear expensive jewellery and excessive cash on your person. Stick to well populated areas after dark and if you do get lost, stay calm and visit a shop to consult your guide book or map. You might be enjoying yourself, but still be alert. Stay street wise and you will have a great trip to Buffalo. On the whole The USA is a very safe country with warm and friendly residents. Some basic groundwork pays dividends and if you know a city better, you will have a much better time there.
CarHire4Lower By Rick Lockwood
06 October 2017