Travel Guide
Atlanta Travel Introduction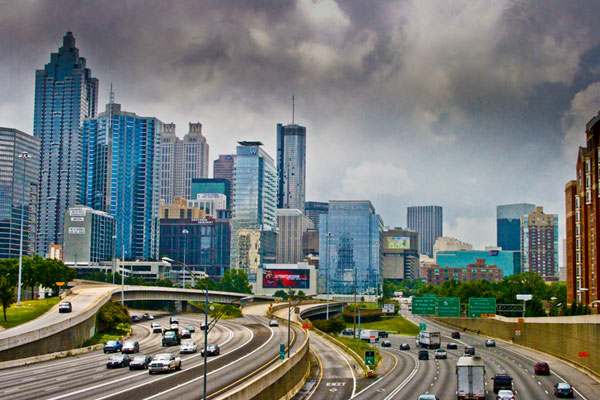 It's a good idea to visit Atlanta, there is a wide variety of things to see and do whether you are with a large or small group. We only wish to offer a few suggestions of what to do in Atlanta but share some of our knowledge about what is there. Not unlike other cities, there are good and bad places to visit and if this visit is your first to Atlanta or if you are a seasoned visitor, there is always something new to see or do. It is often an idea to have a rough plan of places you wish to visit, and Atlanta has a wide variety of fascinating places to visit that you will never forget.
Atlanta Things To See And Do
While visiting Atlanta there are a lot of attractions which are worth some of your time. The popular Georgia quarter of The USA has attractions that you may know and maybe others that are not known to non local locals of Atlanta we have collected a list of 10 to help you on your way:
1. Martin Luther King Jr. National Historic Site
2. Piedmont Park
3. Atlanta Botanical Garden
4. Michael C. Carlos Museum
5. Georgia Aquarium
6. Atlanta History Center
7. SweetWater Brewery
8. Carter Center
9. High Museum of Art
10. Centennial Olympic Park
This collection are just to get you going if you have a good local book or guide you can expand on these and if there is enough time in Atlanta. You are sure to find other interesting attractions and locations about the Atlanta vicinity of The USA.
Transportation In Atlanta
Atlanta is a fairly simple location to get around, once you have your bearings and understand the layout with the help of some local landmarks you will be able to get round with ease. You can cover a lot of the city as a pedestrian but be sure to stick to popular and familiar areas after dark. If you wish to traverse greater distances across Atlanta there are some other alternatives to get around. Atlanta has a Rapid Transit rail sytem called MARTA it has 4 lines and 38 train stations. It is a great way to travel from the Airport on arrival. There are safe and reliable buses where passes can be bought to cover you for multiple journeys. If you need flexible transport you can Rent A Car in Atlanta, there is also the option to use Atlanta Taxis, where you can seek local knowledge from your driver. Whichever way you plan to explore Atlanta make sure you see as much of the city as your can.
Atlanta MARTA Metro Map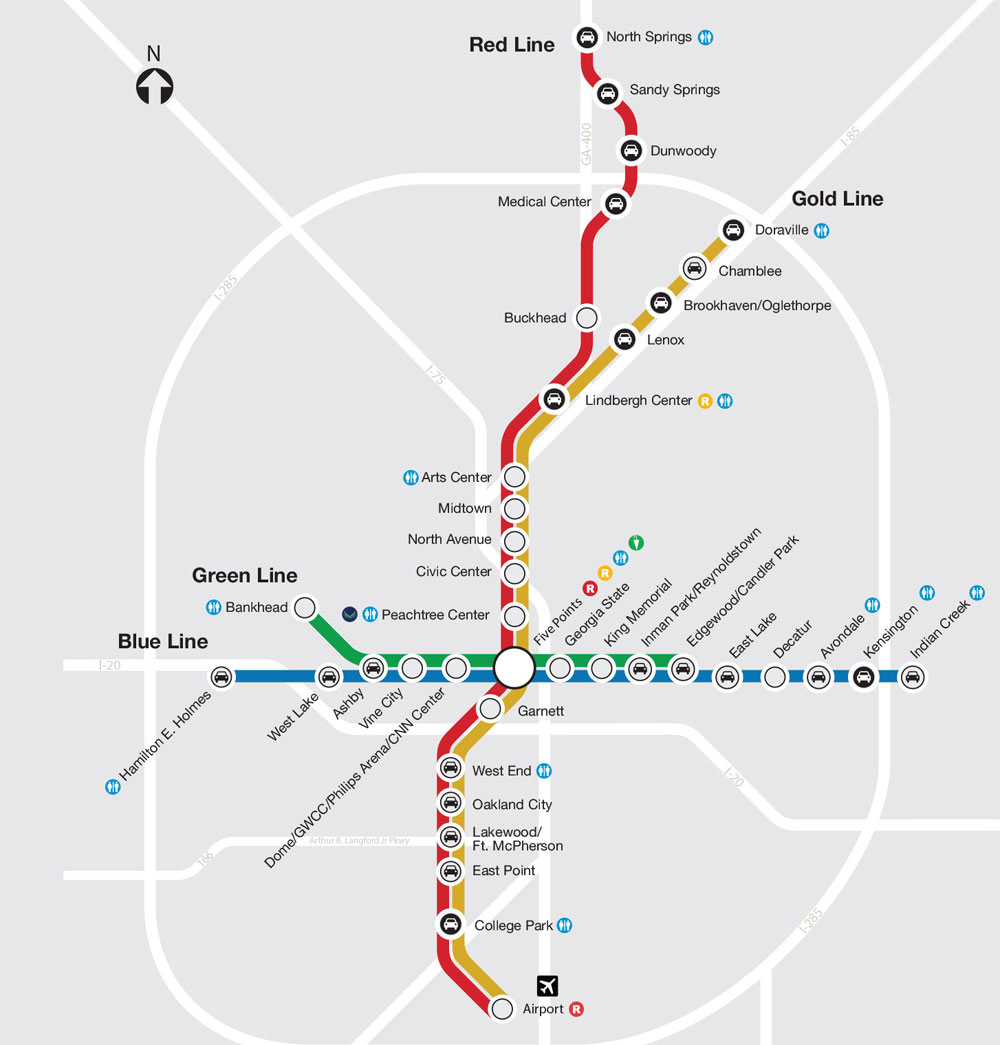 Accommodation In Atlanta
If you wish to reside in Atlanta for a period longer than one day you'll need a location to rest. Atlanta offers a broad range of places to stay these consist of hotels at the high end of the star range to lower end hotels, bed and breakfasts and hostels. If you are a business traveller ensure that the hotel you pick has the business facilites that suit your needs, check the area location is good as traffic in Atlanta can result in problems at certain times of the day. If you are seeking out more luxury accommodation there is a selection of top chain and independent hotels. Atlanta also offers a good selection of lower star hotels that offer simple but functional facilities for visitors to the city. If you are visiting on a small budget there is a number of guest houses and hotels in the area which are a fine place to sleep overnight. Whichever type of accommodation you select in Atlanta ensure you take time to seek out deals that are available on countless travel web sites, often when there is a big event on in town.
Recommended Hotels In Atlanta
1. Holiday Inn Express & Suites Atlanta Airport West - Camp Creek
2. Wingate by Wyndham Atlanta/Buckhead
3. The St. Regis Atlanta
4. Mandarin Oriental, Atlanta
5. Four Seasons Hotel Atlanta
Places To Eat In Atlanta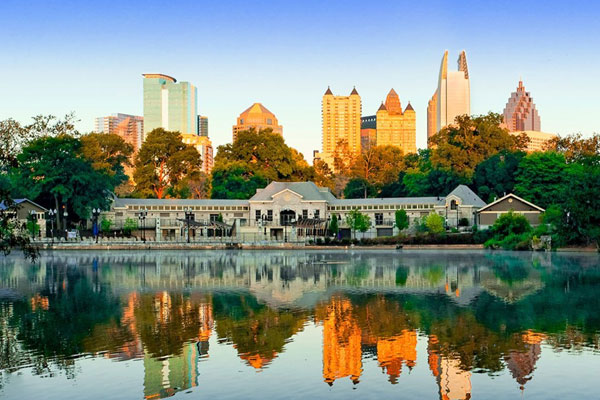 A wide number of places are available to eat at in Atlanta, the sites where you select to eat at will be reflected by your budget. There are quite a lot of good cheap places that offer American meals and don't break the bank. If the restaurant type you are looking for is of the high end there are a wide number of these, but you will need to make a reservation also check the dress code. If you just wish to eat without glamour the well known chain brands , but if you want something a bit more edgy you should try asking a local or a taxi driver where they suggest. Part and parcel of visiting a city is to enjoy everything about it, including it's food There is a wide variety of places to dine in Atlanta. whether that is a café, a fine restaurant or food from a street vendor. You should check local newspapers for offers and try something that you have never had before.
Recommended Places To Eat In Atlanta
1. Canoe
2. Fogo De Chao
3. Bone's Restaurant
4. Wisteria
5. Capital Grille
Retail / Shops In Atlanta
Atlanta is a great place for shopping, there are some great areas of the city where you can buy fantastic items and gifts. Atlanta has a wide array of top end boutiques and shops, for those interested in buying clothes. It also has familiar chain stores, here you can buy fashions at lower prices. If you are on the look out for bargains, Atlanta has a number of popular markets where you will be able to find big savings on clothes, household items and gifts. Like a lot of cities, Atlanta has a number of Shopping Centres with countless shops. There is also a number of specialist shops that offer items with a twist unique to Atlanta
Shopping Locations In Atlanta
Atlantic Station - Trendy Shopping Area - Funky Shops and Outlets
Decatur Square - Picturesque shopping area with novelty shops
Lenox Square and Phipps Plaza - High End Retail Area
North Georgia Premium Outlets in Dawsonville - Popular Shopping Street / Famous Chain Stores
Buckhead Arts & Galleries - Popular Shopping Area With Gift And Novelty Shops
The Sporting Teams Of Atlanta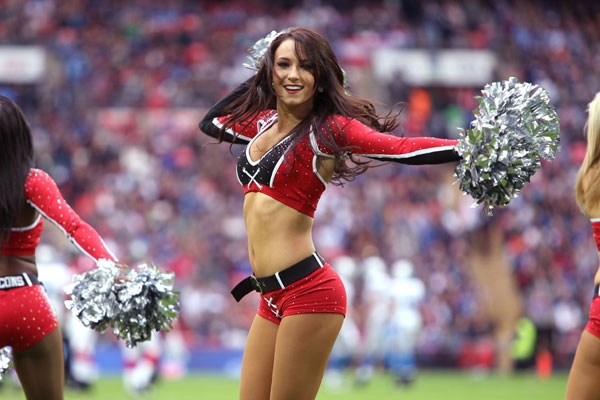 Atlanta is a city that really enjoys it's sport there are a number of professional sports teams within Atlanta that if you get the chance are certainly worthy of a visit at some truly great sporting venues.
Baseball (MLB) Atlanta Braves Turner Field
Basketball (NBA) Atlanta Hawks Philips Arena
Basketball (WNBA) Atlanta Dream Philips Arena
American Football (NFL) Atlanta Falcons Georgia Dome
Football (MLS) Atlanta Silverbacks Atlanta Silverbacks Park
Atlanta Information
When getting your head around a place like Atlanta it is often a good idea to have some inside knowledge. Here are a few that could prove useful.
Continent: North America
Country: USA
Region: Georgia
International Dialing Code: 1
Atlanta Coordinates: 33.7489° N, 84.3881° W
Altitude: 313 m
Currency: US Dollar (USD)
Language: English
Atlanta Time Zone: EST (UTC-5)
City Population: 4.9m
Metro Population: 5.5m
Temperature High In 32°C / 89°F
Temperature Low In 1°C /34°F
Keeping Safe In Atlanta
Just like other cities Atlanta possess it's own good and bad points. it is clever to have you wits about you and you'll remain safe and sound and have great memories of this fantastic American area. Ensure you have a good guide so as to know where you are heading, don't make it obvious you are a novice to the cities geography by holding an expensive video camera and try not to carry more cash than you need on your person. Stick to areas you know after dark and if you should get lost hail a taxi. Just because you are enjoying yourself, don't switch off your senses completely. Stay street wise and you will have a great trip to Atlanta. As a rule The USA is a safe location with helpful and warm citizens. A bit of research goes a long way and if you have a picture in your mind of the city you can understand it better.
CarHire4Lower By Rick Lockwood
22 July 2017