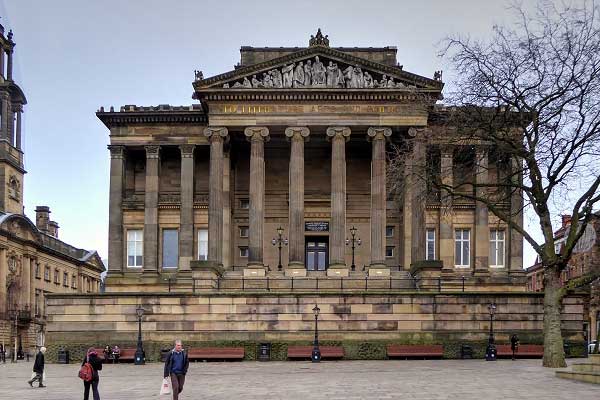 Expand Your Mind About Preston
It's a fantastic idea to visit Preston; there is plenty to do regardless of whether you are travelling alone, with family or part of a group. We don't aim to sway your mind on what to do while in Preston but share some of our knowledge about what is there. Comparable with other cities; there are great and not so great places to visit and if it is the first time you are visiting Preston or if you have been there before; it's important you make the most of your time there. It is good to have an idea of what type of trip you want to make; and Preston has plenty of interesting experiences that will create many memories.
Preston Top Ten
When you are visiting Preston there are some great sights & attractions that should make up part of your trip. The amazing Lancashire region of The UK has attractions that you may know and maybe others that are not known to people from outside the area of Preston we have put together a great list to assist you:
1. Turbary Woods Owl and Bird of Prey Sanctuary
2. Avenham and Miller Parks
3. Preston Guild Wheel
4. Harris Museum and Art Gallery
5. Beacon Fell Country Park
6. Barton Grange Garden Centre - Workshops
7. Ribble Steam Railwa
Getting Mobile In Preston
Preston is a fairly simple location to get around; once you have your bearings and you are familiar with a couple of landmarks you should be able to navigate around with ease. You can cover a lot of the city as a pedestrian but ensure not to venture into unknown territory at night. If you wish to traverse greater distances across Preston there are a number of transport options. There is a good network of buses that passes can be bought to include multiple trips on more than one day. There are plenty of Low Cost Car Rental companies in Preston, there is also the alternative to use Preston Taxis, but be aware of heavy traffic at busy times. What ever method you use to explore Preston make sure you see as much of the city as your can.
Hotels In Preston
If you wish to stay in Preston more than one night you'll need a place to rest. Preston offers a broad range of facilities to sleep these includes high end; deluxed locations to lower end hotels; bed and breakfasts and hostels. If you are visiting the city on business ensure the hotel you decide to select has suitable facilities and is in the right area for your meetings as the traffic in Preston can cause problems at certain times of the day. If you are looking for a prestigious hotel to stay at there is a selection of top independent and chain hotels. Preston also offers an excellent array of lower star hotel options that provide simple but functional facilities for visitors to the city. If you do not have a huge accommodation budget there is a number of hostels and guest houses in the city which are a good place to rest your head. Whichever type of accommodation you select in Preston ensure you take time to seek out deals that are available on countless travel web sites, often these are out of season or when a home sports team isn't playing a game.

Recommended Hotels In Preston
1. Legacy Preston International
2. The Park Hotel
3. Barton Grange Hotel
4. No.10 Preston
5. Ferrari's Country House Hotel

Places To Eat In Preston
A wide number of places are available to eat at in Preston; where you eat really depends on your taste and budget. There are quite a lot of good cheap places that offer British meals and don't break the bank. If the restaurant type you are looking for is of the high end there are a number of these; but be sure to have a prior reservation and make sure you are dressed suitably. If you want fast food there is regular names but if you are on the look out for something more authentic you should try asking a local or a taxi driver where they suggest. Part and parcel of visiting a city is to enjoy everything about it; including it's food There is a wide variety of places to dine in Preston. whether it is a cafe; restaurant or the food that can be bought and eaten on the street. Check out local guides and press for offers and ensure that you try something new.

Recommended Places To Eat In Preston
1. Lazy Cat Cafe
2. The Mad Hunter
3. Jaffa
4. Angels Restaurant
5. Lorenzo's Restaurant & Bar

Preston Facts And Statistics
When coming to terms with a new location like Preston it is often a good idea to have some inside knowledge. Here are a number that could really help you out.

Continent: Europe
Country: UK
Region: Lancashire
International Dialing Code: +44
Preston Coordinates: 53.7632 N 2.7031 W
Altitude: 35 m (115 ft)
Currency: Pound Sterling (GBP)
Language: English
Preston Time Zone: GMT (UTC+0)
City Population: 114 300
Metro Population: 335 000
Temperature High In 2 C (35.6 F)
Temperature Low In 20 C (68 F)
Any Problems?
Let CarHire4Lower know by social media if any of the information regarding , or any other page is inaccurate and we will ensure it is corrected as soon as possibe.

CarHire4Lower Twitter Profile

CarHire4Lower Facebook Page

CarHire4Lower Linkedin Page