Travel Guide
An Overview Of Dubai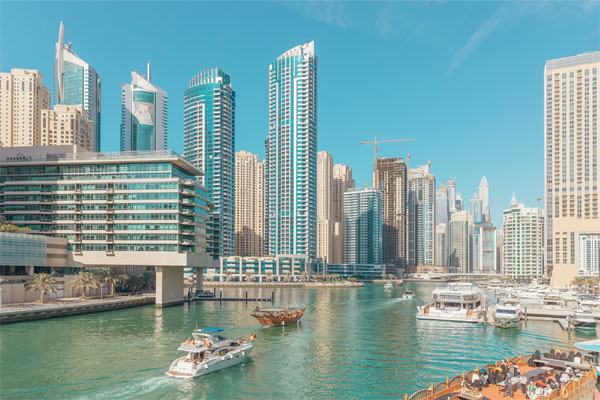 There are plenty of reasons to come to Dubai, there are a large number of things to do and see whether you are with a large or small group. We only wish to offer a few suggestions of what to do in Dubai but share some of our knowledge about what is there. Just like in other cities, there are plenty of good and bad places to visit and if it is the first time you are visiting Dubai or if you are a seasoned visitor, there is always something new to see or do. It can be wise to set in your mind what you want to do and see, and Dubai has a number of really interesting experiences that you will remember for a long time.
Dubai Top 10 Attractions
While paying a visit in Dubai a number of great attractions exist that should make up part of your trip. The highly regarded Dubai locality of UAE has sights and sounds you may know and maybe others that are not known to people from outside the area of Dubai we have collected a list of 10 to be of help to you:
1. Dubai Fountains
2. SMCCU Sheikh Mohammed Centre for Cultural Understanding
3. Dubai Desert Conservation Reserve
4. Burj Khalifa
5. The Tower of Arabs (Burj Al Arab)
6. Bur Dubai Abra Dock
7. Wild Wadi Water Park
8. At The Top Burj Khalifa Experience
9. Emirates Towers
10. Dubai Creek
These are a simple starting point if you have taken a quality guide book you with discover these more and if you have long enough in Dubai. You are sure to find other interesting attractions and locations in the Dubai area of UAE.
Transport In Dubai
Dubai is a fairly easy city to get around, once you have an eye for the place and understand the layout with the help of some local landmarks you will be able to get round with ease. You can cover a lot of the city on foot but be sure to stick to popular and familiar areas after dark. If you want to cover more ground in Dubai there are other ways to get around. There is a good network of buses that tickets can be purchases to cover multiple journeys, also, there is also a one line Metro System in Dubai. There are plenty of Low Cost Car Rental companies in Dubai, there is also the option to use Dubai Taxis, where the driver can offer up local knowledge. What ever method you use to explore Dubai make sure you see as much of the city as your can.
Dubai Metro Map

Places To Stay In Dubai
If you wish to stay in Dubai for longer than one night you will need to find a suitable place to stay. Dubai offers a broad range of places to stay these consist of hotels at the high end of the star range to more modest hotels, B&Bs and hostels. If you are travelling on business ensure the hotel you decide to select has suitable facilities and is in the right area for your meetings as the traffic in Dubai can result in problems at certain times of the day. If you are seeking out more luxury accommodation there is a selection of top independent and chain hotels. Dubai also offers an excellent array of lower star hotel options that provide simple but functional facilities for visitors to the city. If you don't have a large budget there is a number of hostels and guest houses in the city which are a good place to rest your head. Whatever accommodation type you select in Dubai try and make time to see if any bargains exists on a wide array of travel web sites, often when there is a big event on in town.
Recommended Hotels In Dubai
1. Al Maha Desert Resort
2. Dar Al Masyaf at Madinat Jumeirah
3. Grosvenor House Dubai
4. Raffles Dubai
5. Mina A' Salam at Madinat Jumeirah
Dining In Dubai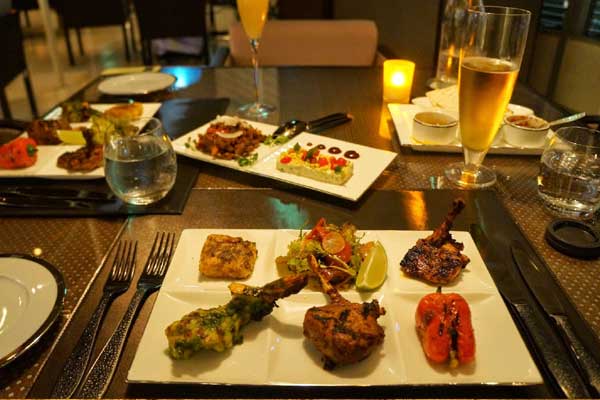 A number of places exist to dine in Dubai, the venue you are limited to is only bound by your budget and tastes. There are quite a lot of good cheap places that offer Dubaian meals that won't leave you out of pocket. If you wish to dine in a high class restaurant there are a number of these, but be sure to have a prior reservation also ensure you are dressed correctly. If you just want quick food there are the familiar names like Burger King exist, but if you are on the trail for something more real you should ask a local and see where they suggest. Part and parcel of visiting a city is to enjoy everything about it, including it's food There is a wide variety of places to dine in Dubai. whether that is a café, a fine restaurant or food from a street vendor. You should check local newspapers for offers and remember to try something new.
Recommended Places To Eat In Dubai
1. Armani/Amal
2. Latitude
3. Rhodes Twenty 10
4. Bahri Bar
5. table 9 by Nick and Scott
Dubai Facts And Statistics
When trying to understand a new location like Dubai it is often a good idea to have some inside knowledge. There are some here that could help you.
Continent: Asia
Country: UAE
Region: Dubai
International Dialing Code: 971
Dubai Coordinates: 25.2697° N, 55.3095° E
Altitude: 16 m / 52 ft
Currency: UAE Dirham (AED)
Language: Arabic
Dubai Time Zone: UTC/GMT +4 hours
City Population: 2.106 m
Metro Population: 2.106 m
Temperature High In 41.3°C / 106.3°F
Temperature Low In 14.3°C / 57.7°F
CarHire4Lower By Rick Lockwood
05 August 2017