Travel Guide
An Overview Of Johannesburg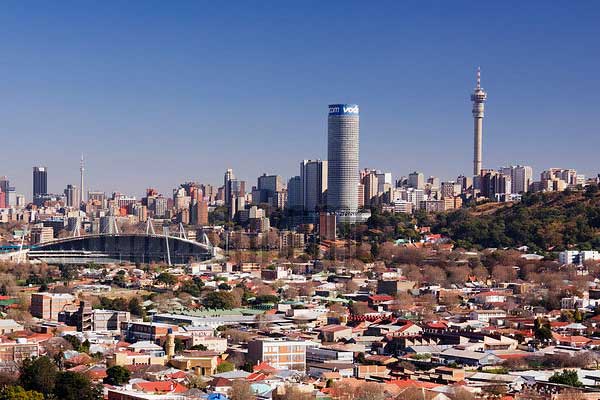 There are loads of good reasons to visit Johannesburg, there is a huge number of things to see whether you are alone, a couple or a large group. This article is not to blow your mind with everything that is going on in Johannesburg but maybe offer up some advice on what is available to do there. Not unlike other cities, there are good and bad places to visit and if it is the first time you are visiting Johannesburg or if you have paid a visit before, enjoying yourself and making the most of your time there is paramount. It is often an idea to have a rough plan of places you wish to visit, and Johannesburg has plenty of interesting experiences that will create many memories.
Johannesburg Best Things To Do
While visiting Johannesburg there are a number of attractions that are certainly worth visiting. The esteemed Gauteng area of South Africa has visitor attractions which you could know and maybe others that are not known to non local locals of Johannesburg we have amassed a Top Ten list to help you on your way:
1. Apartheid Museum
2. Origins Centre
3. Walter Sisulu Botanical Garden
4. FNB Stadium
5. South African National Museum of Military History
6. Constitution Hill
7. South Western Townships
8. The Cradle of Humankind
9. Lion Park
10. Johannesburg Botanical Gardens and Emmarentia Dam
These are a simple starting point if you have a good local book or guide you can seek out a bit more and depending how much time you have in Johannesburg. You will discover other enjoyable attractions and locations in and around the Johannesburg area of South Africa.
Getting Around In Johannesburg
Johannesburg is not a difficult city to navigate, when you have grasped the layout of the place and you are familiar with a couple of landmarks it should become pretty simple. You can discoverer a lot of the area on foot but ensure not to venture into unknown territory at night. If you want to cover more ground in Johannesburg there are a number of modes of transportation. The Metrorail Gauteng commuter rail system connects central Johannesburg to Soweto, Pretoria, and most of the satellite towns along the Witwatersrand. There is a good network of buses that tickets can be purchases to cover multiple journeys. Collect a Hire Car at Johannesburg Tambo Airport, there is also the option to use Johannesburg Taxis, where a knowledgeable driver can offer ideas for places to visit. Whichever way you plan to explore Johannesburg make sure you see as much of the city as your can.
Places To Stay In Johannesburg
If you are staying in Johannesburg for longer than one night you will need to find a place to stay. Johannesburg offers a broad range of facilities to sleep these includes high end, deluxed locations to lower end hotels, bed and breakfasts and hostels. If you are a business traveller ensure that the hotel you pick has suitable facilities and is in the right area for your meetings as the traffic in Johannesburg can cause problems at certain times of the day. If you are seeking out more luxury accommodation there is a selection of top chain and independent hotels. Johannesburg also offers a good selection of lower star hotels that offer simple but functional facilities for visitors to the city. If you are visiting on a small budget there is a number of hostels and guest houses in the city which are a fine place to sleep overnight. Whatever accommodation type you select in Johannesburg try and make time to see if any bargains exists on a wide array of travel web sites, often when there is a big event on in town.
Recommended Hotels In Johannesburg
1. The Residence Boutique Hotel
2. The Peech Hotel
3. Monarch Hotel
4. 54 on Bath
5. African Pride Melrose Arch Hotel
Places To Eat In Johannesburg
A number of interesting locations exist to dine in Johannesburg, the venue you are limited to is only bound by your budget and tastes. There are a high number of great low cost venues that provide South African meals that won't leave you out of pocket. If you are on the look out for a fine dining restaurant there are a number of these, but be sure to have a prior reservation also ensure you are dressed correctly. If you want fast food there is regular names such as Burger King, McDonalds etc, but if you are seeking something real you should try asking a local or a taxi driver where they suggest. A fundamental part of enjoying a city is to try it's local food There is a wide variety of places to dine in Johannesburg. whether that is a café, a fine restaurant or food from a street vendor. Check out local guides and press for offers and remember to try something new.
Recommended Places To Eat In Johannesburg
1. Wombles
2. Cube Tasting Kitchen
3. Cafe Del Sol
4. Mo-Zam-Bik Linksfield
5. Licorish Bistro
Johannesburg Key Facts
When getting to grips with a city such as Johannesburg it is often a good thing to have some background knowledge. Here are a number of facts that could be of help to you.
Continent: Africa
Country: South Africa
Region: Gauteng
International Dialing Code: +27
Johannesburg Coordinates: 26°12'16?S 28°2'44?E
Altitude: 1,753 m (5,751 ft)
Currency: South African rand (ZAR)
Language: English | Zulu | Afrikaans
Johannesburg Time Zone: SAST (UTC+2)
City Population: 957,441
Metro Population: 4,434,827
Temperature High In 78.1 °F / 25.6 °C
Temperature Low In 39.4 °F / 4.1 °C
Keeping Safe In Johannesburg
Like the majority of locations Johannesburg has positive and negative points, it is wise to maintain your wits about you and you and your family with main safe and have a fantastic trip to this wonderful South African place. Take a good map and guide and be aware of where you are going, don't alert people to the fact you are unfamiliar wit h the city by carrying an expensive camera around your neck and try not to carry more cash than you need on your person. Don't stray too far into unknown areas after sunset and if you should get lost hail a taxi. Just because you are on vacation, don't switch off completely. Bear this is mind and you will have a great time in Johannesburg. As a rule South Africa is a welcoming place with great locals. A bit of groundwork goes a long way and if you have a picture in your mind of the city you can understand it better.
CarHire4Lower By Rick Lockwood
17 October 2017