Travel Guide
An Overview Of Warsaw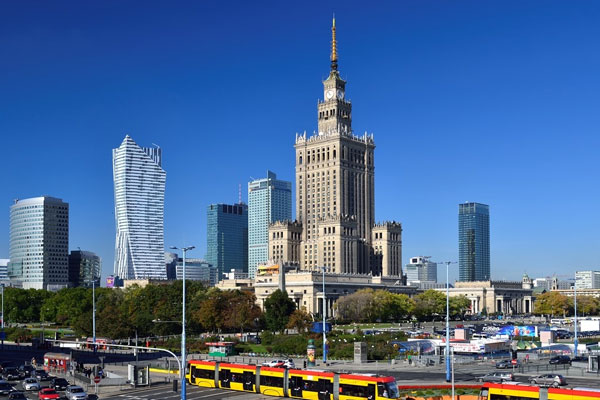 There is a whole host of reasons to visit Warsaw, there is a huge number of things to see and do whether you are alone, a couple or a large group. This article is not to blow your mind with everything that is going on in Warsaw but share some of our knowledge about what is there. Just like in other cities, there are plenty of good and bad places to visit and if this is your initial time of visiting Warsaw or if you have been there before, it's important you make the most of your time there. It can be wise to set in your mind what you want to do and see, and Warsaw has plenty of interesting experiences that will create many memories.
Warsaw Top 10 Attractions
While visiting Warsaw there are a lot of interesting places that should make up part of your trip. The revered Masovian position of Poland has attractions that you may know and other you won't know to people from outside the area of Warsaw we have assembled a List of Ten to assist you:
1. Lazienki Park
2. Old Town
3. Warsaw Rising Museum
4. Powazki Cemetery
5. St. Anne's Church (Kosciol Swietej Anny)
6. Jewish Ghetto Memorial
7. Royal Castle (Zamek Krolewski)
8. Old Town Square Market (Rynek Starego Miasta)
9. Tomb of the Unknown Soldier (Grob Nieznanego Zolnierza)
10. Amphitheatre - Lazienki Park
This collection are just to get you going if you have a good travel guide and map you with discover these more and depending how much time you have in Warsaw. You will discover other enjoyable points of interest and attractions in the Warsaw vicinity of Poland.
Transport In Warsaw
Warsaw is a fairly easy city to get around, once you have your bearings and know a couple of local landmarks you will be able to get round with ease. You can discoverer a lot of the area on foot but ensure not to venture into unknown territory at night. If you want to travel greater distances across Warsaw there are other ways to get around. Warsaw has a small Metro with one line that opened in 1995. The line covers 21 stations. There is a good network of buses that passes can be attained to include multiple journeys. There are plenty of Low Cost Car Rental companies at Warsaw Airport, there is also the option to use Warsaw Taxis, where you can seek local knowledge from your driver. Whichever way you plan to explore Warsaw make sure you see as much of the city as your can.
Warsaw Metro Map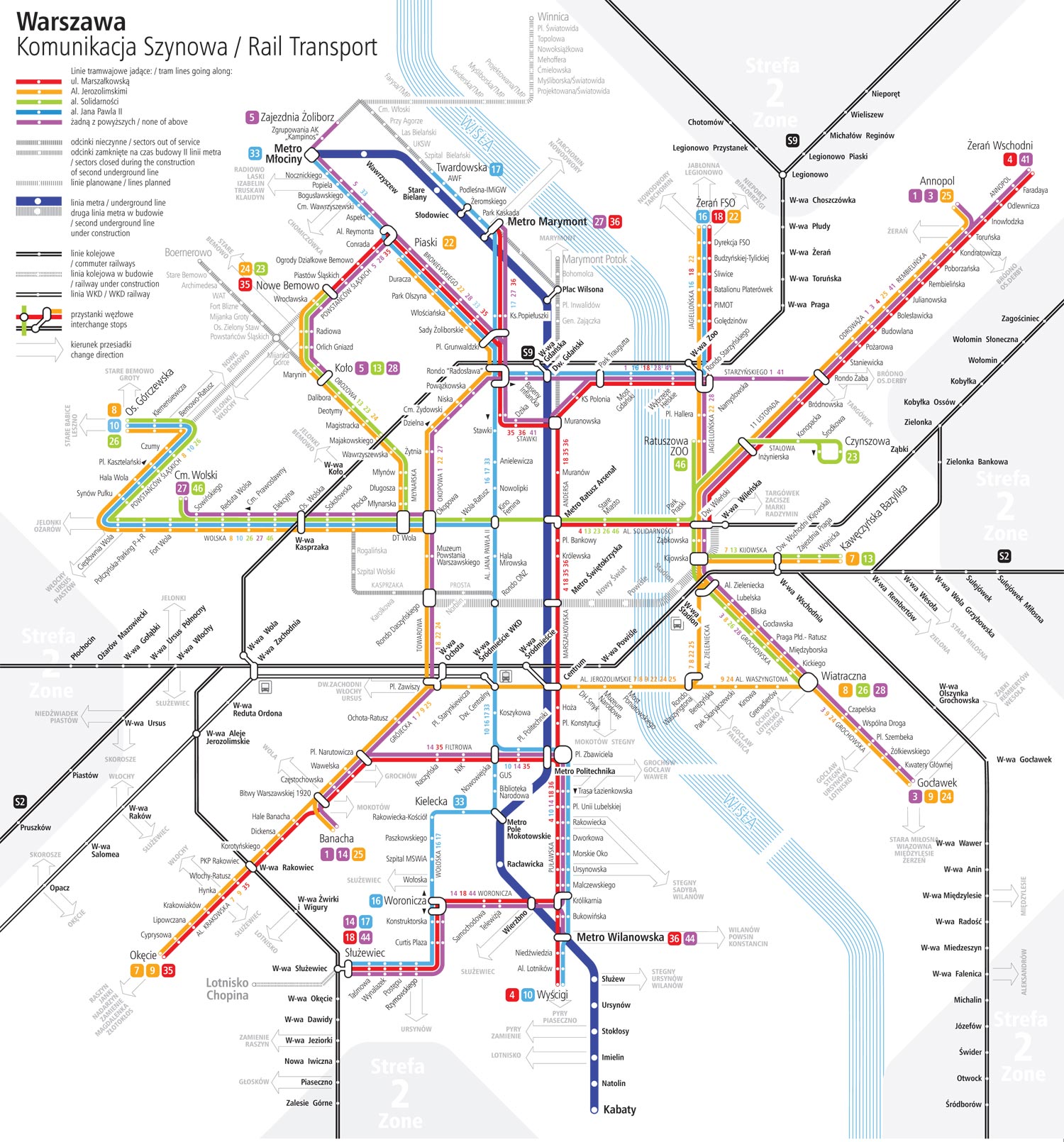 ;
Warsaw Night Bus Map
Accommodation In Warsaw
If you wish to stay in Warsaw more than one night you will need to find a place to stay. Warsaw offers a broad range of facilities to sleep these includes high end, deluxed locations to more modest hotels, B&Bs and hostels. If you are in town on business ensure the hotel you decide to select has facilities to suit you and is OK for your needs as the roads in Warsaw can result in problems at certain times of the day. If you are looking for a prestigious hotel to stay at there is a selection of top independent and chain hotels. Warsaw also offers a good selection of lower star hotels that offer simple but functional facilities for visitors to the city. If you are visiting on a small budget there is a number of hostels and guest houses in the city which are a good place to rest your head. Whichever type of accommodation you select in Warsaw ensure you take time to seek out deals that are available on countless travel web sites, often when there is a big event on in town.
Recommended Hotels In Warsaw
1. H15 Boutique Apartments
2. Mamaison Hotel Le Regina Warsaw
3. InterContinental Hotel Warsaw
4. Hotel Bristol Warsaw
5. Polonia Palace Hotel
Places To Eat In Warsaw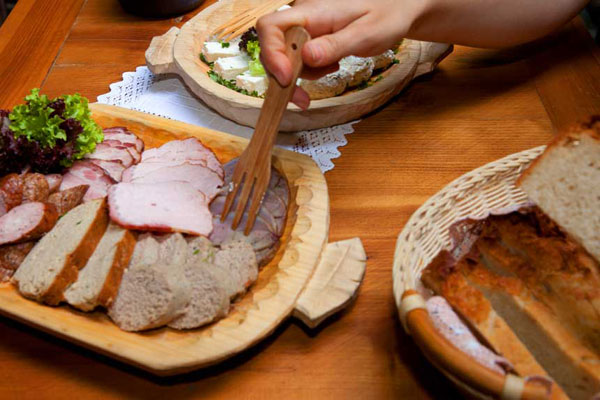 A number of locations exist to dine in Warsaw, the sites where you select to eat at will be reflected by your budget. There are quite a lot of good cheap places that offer Polish meals and don't break the bank. If you are on the look out for a fine dining restaurant these exist in numbers, but be sure to have placed a prior booking and make sure you are dressed suitably. If you want fast food there is regular names such as Burger King, McDonalds etc, but if you are seeking something real why not ask a local and see where they recommend. Part and parcel of visiting a city is to enjoy everything about it, including it's food There is a wide variety of places to dine in Warsaw. whether that is a café, a fine restaurant or food from a street vendor. You should try and seek your local vouchers and ensure that you try something new.
Recommended Places To Eat In Warsaw
1. Restauracja Polska Rozana
2. Dom Polski
3. Why Thai Food & Wine
4. Platter Restaurant
5. E. Wedel
Retail / Shops In Warsaw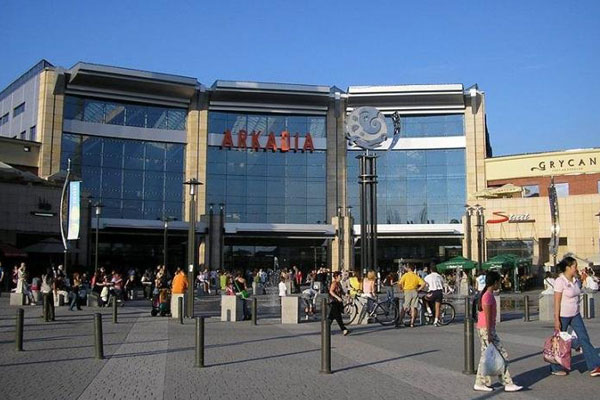 Warsaw is a great place for shopping, there are some great areas of the city where you can buy fantastic items and gifts. Warsaw has a wide array of designer boutiques and high end outlets, for those interested in buying clothes. It also offers high street chain outlets, here you can buy fashions at lower prices. If you are on the look out for bargains, Warsaw has a number of popular markets where you will be able to find big savings on clothes, household items and gifts. Like a lot of cities, Warsaw has a number of Malls where you can shop till you drop. The are also a number of shops with a difference that offer items with a twist unique to Warsaw
Shopping Locations In Warsaw
Old Town - Picturesque shopping area with novelty shops
Nowy Swiat - Popular Shopping Street / Famous Chain Stores
Arkadia - Famous Chain Stores & Places To Eat
Plac Unii City - A Good Mixture Of Clothing Stores & Other Outlets
Zlote Tarasy - Famous Chain Stores & Places To Eat
Warsaw Facts And Statistics
If you want to get to grips with a location such as Warsaw it is a good idea to have some good local information. Here are a few that could prove useful.
Continent: Europe
Country: Poland
Region: Masovian
International Dialing Code: 48
Warsaw Coordinates: 52.2333° N, 21.0167° E
Altitude: 78–116 m (328 ft)
Currency: Polish Zloty (PLN)
Language: Polish
Warsaw Time Zone: CET (UTC+1)
City Population: 1,711,491
Metro Population: 2,666,278
Temperature High In 23.8°C (74.8 °F)
Temperature Low In -6.1°C /21°F
Keeping Safe In Warsaw
Just like other cities Warsaw has it's pros and cons, it is key not to be too complacent and you will remain safe and have a great trip to this fantastic Polish place. Try and make you're read your guide book brief to understand the city geography, don't make it obvious you are a tourist by flaunting expensive devices around and don't wear expensive jewellery and excessive cash on your person. Try and stick to well lit areas that are populated after nightfall and if you do get lost, ask an official or hail a taxi. Just because you might be on holiday, don't switch off. Stay street wise and you will have a great trip to Warsaw. As a rule Poland is a safe location with helpful and warm citizens. Conducting some basic research is very valuable and if you know a city better, you will have a much better time there.
CarHire4Lower By Rick Lockwood
21 July 2017