Marrakech Travel Guide
The Basics Of Marrakech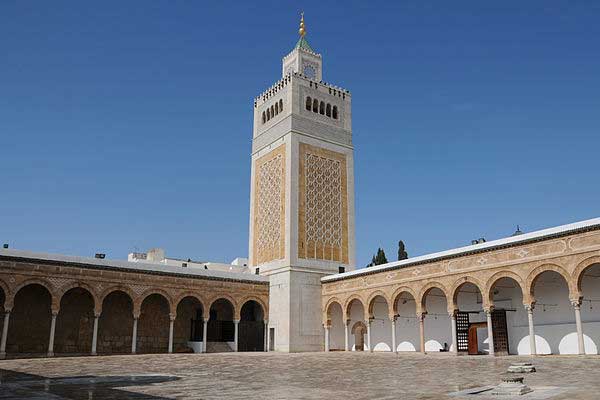 It's a fantastic idea to visit Marrakech, there is a huge number of things to see and do regardless of whether you are travelling alone, or as part of a group. We don't plan to suggest which sights and attractions you visit while in Marrakech but rather just provide guidance and offer advice on what is there. Not unlike other cities, there are good and bad places to visit and if this visit is your first to Marrakech or if you have paid a visit before, enjoying yourself and making the most of your time there is paramount. It is often an idea to have a rough plan of places you wish to visit, and Marrakech has a wide array of exciting places to visit that with stick with you for a long time.
Marrakech Things To See And Do
While paying a visit in Marrakech there are a lot of interesting places which are worth some of your time. The esteemed Marrakech-Tensift-El Haouz sphere of Morocco has attractions which you could be familiar and perhaps others that aren't known to outsiders of Marrakech we have put together a Top 10 list to help you:
1. Maison de la Photographie
2. Ali Ben Youssef Madrasa
3. Jardin Majorelle
4. Medina of Marrakech
5. Maison Tiskiwin
6. Jemaa el Fna
7. Station Marrakesh
8. Marrakech Souk
9. Arsat Moulay Abdeslam Cyber Park
10. Bahia Palace
This collection are just to get you going if you have a good travel guide and map you will be able to find more and if you schedule enough time in Marrakech. You will discover other enjoyable locations and attractions in and around the Marrakech vicinity of Morocco.
Transport In Marrakech
Marrakech is a pretty simple place to get around, when you have grasped the layout of the place and understand the layout with the help of some local landmarks you should be able to navigate around with ease. You can cover a lot of the city on foot but be sure to stick to popular and familiar areas after dark. If you want to travel greater distances across Marrakech there are other ways to get around. There is a good network of buses that passes can be bought to cover you for multiple journeys. There are Car Rental Suppliers at Marrakech Airport (RAK), there is also the alternative to use Marrakech Taxis, but be aware of heavy traffic at busy times. Whichever way you plan to explore Marrakech make sure you see as much of the city as your can.
Places To Stay In Marrakech
If you are staying in Marrakech more than one night you will need to find a place to stay. Marrakech has a wide range of places to bed down these consist of hotels at the high end of the star range to more modest hotels, B&Bs and hostels. If you are travelling on business ensure that the hotel you pick has suitable facilities and is in the right area for your meetings as the traffic in Marrakech may result in problems at certain times. If you are seeking out more luxury accommodation there is a selection of top independent and chain hotels. Marrakech also offers an excellent array of lower star hotel options that provide simple but functional facilities for visitors to the city. If you are visiting on a small budget there is a number of guest houses and hotels in the area which are a good place to rest your head. Whatever accommodation type you select in Marrakech ensure you take time to seek out deals that are available on countless travel web sites, often these are out of season or when a home sports team isn't playing a game.
Recommended Hotels In Marrakech
1. Riad Kheirredine
2. Riad le Clos des Arts
3. Riad Camilia
4. Riad Dar Anika
5. Riad Noir d'Ivoire
Dining In Marrakech
A wide number of places are available to eat at in Marrakech, the venue you are limited to is only bound by your budget and tastes. There are quite a lot of dining venues that offer Moroccan menus that will not cost the Earth. If you are seeking out a high quality dining venue there are a number of these, but be sure to have a prior reservation and ensure that your follow the dress code if there is one. If you want fast food there is regular names , but if you are on the look out for something more authentic you should try asking a local or a taxi driver where they suggest. Part and parcel of visiting a city is to enjoy everything about it, including it's food There is a wide variety of places to dine in Marrakech. whether it is a café, restaurant or the food that can be bought and eaten on the street. You should try and seek your local vouchers and try something that you have never had before.
Recommended Places To Eat In Marrakech
1. La Cantine Des gazelles
2. Naranj
3. Amal
4. Gastro MK at Maison MK
5. L'Annexe
Marrakech Information
When getting your head around a place like Marrakech it is a good idea to have some good local information. Here are a number that could really help you out.
Continent: Africa
Country: Morocco
Region: Marrakech-Safi
International Dialing Code: +212
Marrakech Coordinates: 31°37'48?N 8°0'32?W
Altitude: 466 m (1,529 ft)
Currency: Moroccan Dirham (MAD)
Language: Arabic
Marrakech Time Zone: WET (UTC+0)
City Population: 928,850
Metro Population: 1,063,415
Temperature High In 36.8°C / 98.2°F
Temperature Low In 5.9°C / 42.6°F
Keeping Safe In Marrakech
Like any city Marrakech has positive and negative points, it is essential to have your wits about you and you and your travel party will be fine and have a great trip to this fantastic Moroccan area. Try and make you're read your guide book brief to understand the city geography, try not to make it obvious you are a visitor to the city by holding an expensive video camera and don't carry valuables or excessive amounts of cash on your person. Stick to populated places in the darkness and if you loose your way find a shop or café to consult your map. Just because you are on vacation, don't switch off completely. Bear this is mind and you will have a great time in Marrakech. As a rule Morocco is a safe location with helpful and warm citizens. Some rudimentary planning works in your favour and if you have a picture in your mind of the city you can understand it better.
CarHire4Lower By Rick Lockwood
15 October 2017