Like & Share Stuttgart, Germany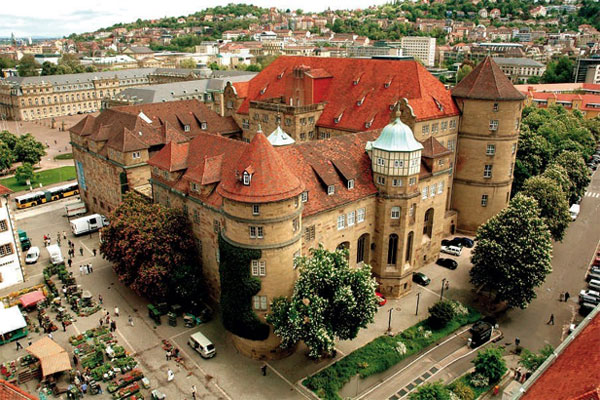 Expand Your Mind About Stuttgart
There are plenty of reasons to come to Stuttgart; on offer is a number of brilliant attractions regardless of whether you are travelling alone, or as part of a group. We don't aim to sway your mind on what to do while in Stuttgart but perhaps offer advice on what's there. Like any city; there are good places and bad places to visit and if this is your initial time of visiting Stuttgart or if you have paid a visit before; enjoying yourself and making the most of your time there is paramount. It is often an idea to have a rough plan of places you wish to visit; and Stuttgart has a number of really interesting experiences that you will remember for a long time.
Stuttgart Best Things To Do
When you are in Stuttgart there are some great sights & attractions which are worth some of your time. The amazing Baden-Wurttemberg region of Germany has sights and sounds you may know and others which aren't that familiar to people from outside the area of Stuttgart we have amassed a Top Ten list to guide you:
1. Mercedes-Benz Museum
2. Cannstatter Wasen
3. Porsche Museum
4. Wilhelma Zoo and Botanical Garden
5. Palace Square (Schlossplatz)
6. State Gallery of Stuttgart (Staatsgalerie)
7. Sepulchral Chapel (Grabkapelle)
8. Television Tower (Fernsehturm)
9. Collegiate Church of the Holy Cross (Stiftskirche)
10. Weissenhof Colony (Weissenhofsiedlung)

Transport In Stuttgart
Stuttgart is a fairly simple location to get around; once you have an eye for the place and understand the layout with the help of some local landmarks you will be able to get round with ease. You can discoverer a lot of the area on foot but ensure not to venture into unknown territory at night. If you want to cover more ground in Stuttgart there are a number of modes of transportation. Stuttgart has a comprehensive Metyro system with 13 lines and 203 stations that link up all areas of the city. Annual ridership is in excess of 172.3 million. There is a city wide bus system where tickets can be purchases to cover multiple journeys. If you need flexible transport you can Rent A Car in Stuttgart, there is also the option to use Stuttgart Taxis, where a knowledgeable driver can offer ideas for places to visit. What ever method you use to explore Stuttgart ensure you see as much of it as you can.
Hotels In Stuttgart
If you plan to stay in Stuttgart for a period longer than one day you'll need a location to rest. Stuttgart offers a broad range of places to stay these includes high end; deluxed locations to lower end hotels; bed and breakfasts and hostels. If you are in town on business ensure that the hotel you pick has suitable facilities and is in the right area for your meetings as the traffic in Stuttgart can result in problems at certain times of the day. If you are looking for a prestigious hotel to stay at there is a selection of top independent and chain hotels. Stuttgart also offers a good selection of lower star hotels that offer basic but suitable facilities for travellers. If you do not have a huge accommodation budget there is a number of guest houses and hotels in the area which are a fine place to sleep overnight. Whatever accommodation type you select in Stuttgart ensure you take time to seek out deals that are available on countless travel web sites, often when there is a big event on in town.

Recommended Hotels In Stuttgart
1. Arcotel Camino
2. Steigenberger Graf Zeppelin
3. Le Meridien Stuttgart
4. Moevenpick Hotel Stuttgart Airport & Messe
5. Hilton Garden Inn Stuttgart NeckarPark

Places To Eat In Stuttgart
There are endless places to eat in Stuttgart; the sites where you select to eat at will be reflected by your budget. There are quite a lot of dining venues that offer German menus that don't break the bank. If you are seeking out a high quality dining venue these exist in numbers; but be sure to have placed a prior booking and make sure you are dressed suitably. If you just want quick food there are the familiar names but if you want something a bit more edgy you should try asking a local or a taxi driver where they suggest. A fundamental part of enjoying a city is to try it's local food There is a wide variety of places to dine in Stuttgart. whether it is a cafe; restaurant or the food that can be bought and eaten on the street. Check out local guides and press for offers and remember to try something new.

Recommended Places To Eat In Stuttgart
1. Weinstube Am Stadtgraben Inh.Johann Geider
2. Tarte und Toertchen
3. il quinto quarto
4. A.C. Hotel Hoferer Restaurant
5. YoSH

Stuttgart Key Facts
If you want to get to grips with a location such as Stuttgart it is often a good idea to have some inside knowledge. Here are a number that could really help you out.

Continent: Europe
Country: Germany
Region: Baden-Wurttemberg
International Dialing Code: +49
Stuttgart Coordinates: 48 47'N / 9 11'E
Altitude: 245 m (804 ft)
Currency: Euro (EUR)
Language: German
Stuttgart Time Zone: CET (UTC+1h)
City Population: 597 939
Metro Population: 597 939
Temperature High In 26.6 C (79.9 F)
Temperature Low In -1.5 C (29.3 F)
Any Problems?
Let CarHire4Lower know by social media if any of the information regarding , or any other page is inaccurate and we will ensure it is corrected as soon as possibe.

CarHire4Lower Twitter Profile

CarHire4Lower Facebook Page

CarHire4Lower Linkedin Page