Travel Guide
An Introduction To Cologne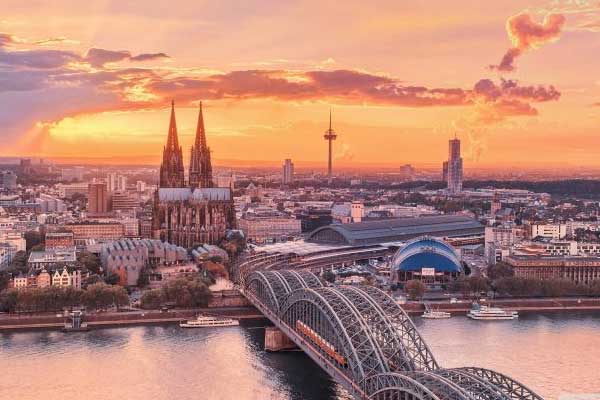 It's a good idea to visit Cologne, on offer is a wide range of attractions no matter who you are travelling with. We only wish to offer a few suggestions of what to do in Cologne but share some of our knowledge about what is there. Just like in other cities, there are plenty of good and bad places to visit and if it is the first time you are visiting Cologne or if you have been there before, it's important you make the most of your time there. It is good to have an idea of what type of trip you want to make, and Cologne has plenty of interesting experiences that will create many memories.
Cologne Top Ten
While visiting Cologne there are quite a few places of interest that should make up part of your trip. The popular North Rhine-Westphalia area of Germany has attractions that you may know and others that are less well known to outsiders of Cologne we have amassed a Top Ten list to help you:
1. Cologne Cathedral (Dom)
2. Museum Ludwig
3. Wallraf-Richartz Museum
4. Koelner Zoo
5. National Socialism Documentation Center
6. Melaten-Friedhof
7. Schnutgen Museum
8. Saint Gereon's Basilica
9. Museum fur Ostasiatische Kunst
10. Roman-German Museum (Romisch-Germanisches Museum)
These really are just a starting point if you have a good travel guide and map you can delve further and if you schedule enough time in Cologne. You will discover other enjoyable locations and attractions in and around the Cologne area of Germany.
Transportation In Cologne
Cologne is not a difficult city to navigate, when you have grasped the layout of the place and you are familiar with a couple of landmarks it should become pretty simple. You can discoverer a lot of the area on foot but ensure not to venture into unknown territory at night. If you want to cover more ground in Cologne there are a number of modes of transportation. Cologne has a comprehensive light rail system called 'Cologne Stadtbahn' it has 12 rail lines and operates to 233 stations in all areas of the city. There is a good network of buses that tickets can be purchases to cover multiple journeys. Collect a Hire Car in Cologne, there is also the option to use Cologne Taxis, where a knowledgeable driver can offer ideas for places to visit. Whichever way you plan to explore Cologne make sure you see as much of the city as your can.
Cologne Metro Map | Metro Plan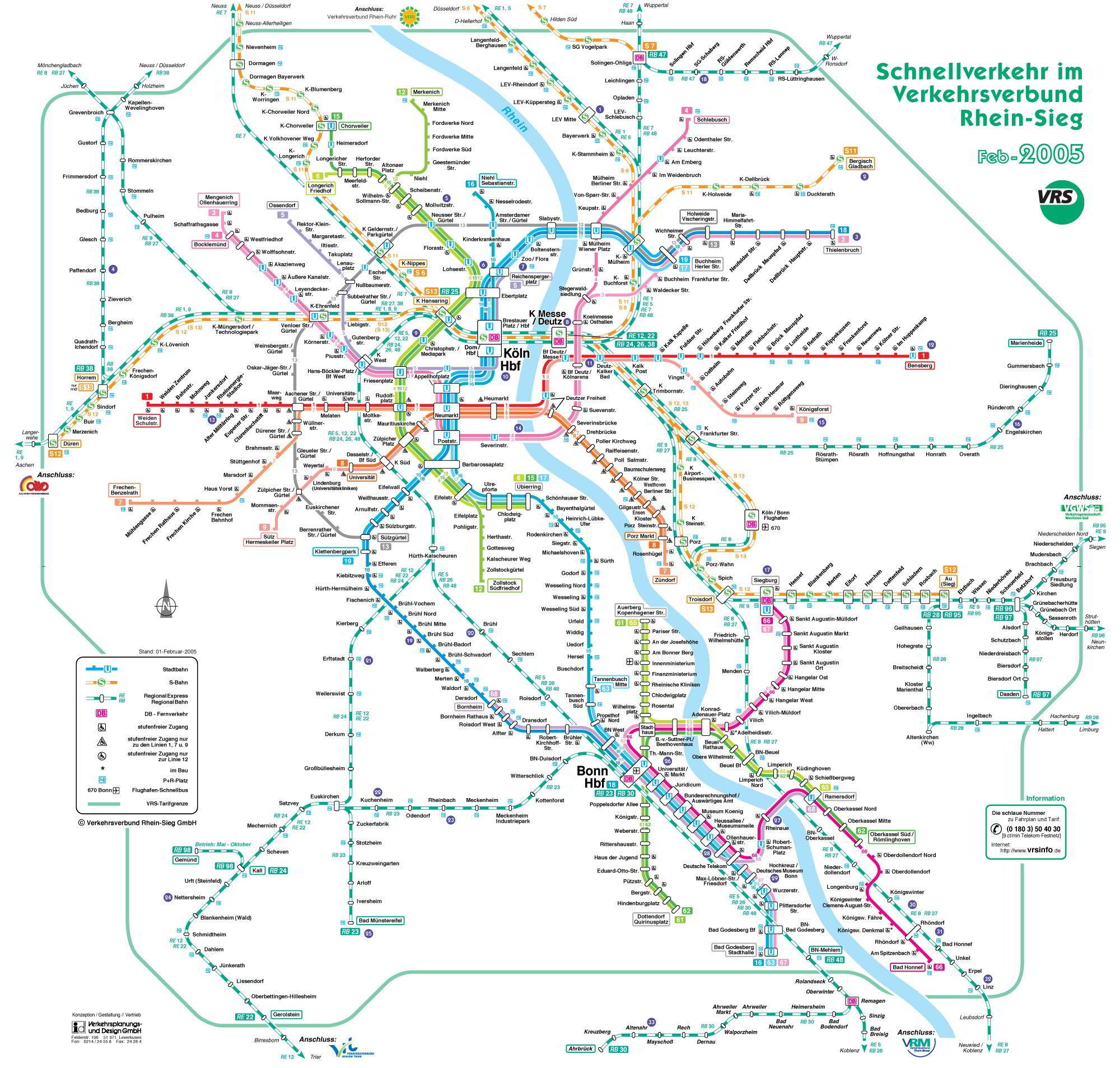 Accommodation In Cologne
If you plan to stay in Cologne for longer period of time you will need to find a place to stay. Cologne offers a broad range of places to stay these consist of hotels at the high end of the star range to lower end hotels, bed and breakfasts and hostels. If you are in town on business ensure the hotel you decide to select has facilities to suit you and is OK for your needs as the roads in Cologne can cause problems at certain times of the day. If you are seeking out more luxury accommodation there is a selection of top independent and chain hotels. Cologne also offers a good selection of lower star hotels that offer basic but suitable facilities for travellers. If you are visiting on a small budget there is a number of hostels and guest houses in the city which are a fine place to sleep overnight. Whatever accommodation type you select in Cologne try and make time to see if any bargains exists on a wide array of travel web sites, often when there is a big event on in town.
Recommended Hotels In Cologne
1. Stern am Rathaus
2. Excelsior Hotel Ernst
3. Hyatt Regency Cologne
4. Motel One Koln-Waidmark
5. Pullman Cologne
Places To Eat In Cologne
There are many different places to eat in Cologne, the sites where you select to eat at will be reflected by your budget. There are quite a lot of dining venues that offer German menus that don't break the bank. If you are seeking out a high quality dining venue there are a wide number of these, but you will need to make a reservation and make sure you are dressed suitably. If you want fast food there is regular names like Burger King exist, but if you are on the trail for something more real why not ask a local and see where they recommend. A fundamental part of enjoying a city is to try it's local food There is a wide variety of places to dine in Cologne. whether that is a café, a fine restaurant or food from a street vendor. You should try and seek your local vouchers and ensure that you try something new.
Recommended Places To Eat In Cologne
1. Plomari
2. Bulgogi Haus
3. Gaststaette Bei Oma Kleinmann
4. Lommerzheim
5. Pasta Bar
Cologne Facts And Statistics
When getting your head around a place like Cologne it is good practice to have some inside knowledge. Here are a number of facts that could be of help to you.
Continent: Europe
Country: Germany
Region: North Rhine-Westphalia
International Dialing Code: 49
Cologne Coordinates: 50°56'11?N 6°57'10?E
Altitude: 91 m (299 ft)
Currency: Euro (EUR)
Language: German
Cologne Time Zone: CET (UTC+1h)
City Population: 1,046,680
Metro Population: 3,573,500
Temperature High In 24.4°C (75.9 °F)
Temperature Low In -0.7°C / 30.7°F
Keeping Safe In Cologne
Like any city Cologne has it's pros and cons, it is clever to have you wits about you and you will remain safe and have a brilliant holiday to this superb German area. Try and make you're read your guide book brief to understand the city geography, don't make it obvious you are a tourist by flaunting expensive devices around and try not to carry more cash than you need on your person. Stick to populated places in the darkness and if you loose your way, hail a cab. Just because you might be on holiday, don't switch off. Stay street wise and you will have a great trip to Cologne. As a rule Germany is a safe location with helpful and warm citizens. A bit of groundwork goes a long way and if you know a city better, you will have a much better time there.
CarHire4Lower By Rick Lockwood
02 October 2017