Travel Guide
An Overview Of Paris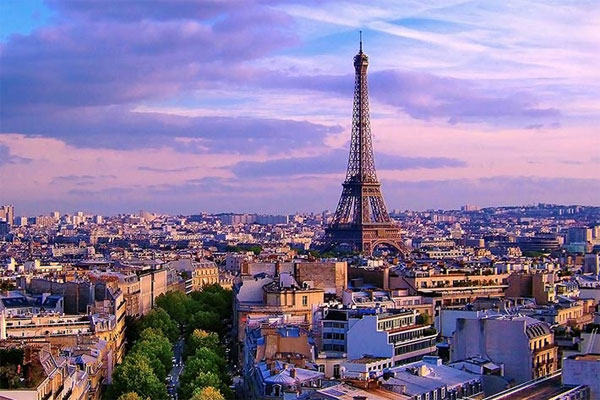 There are a number of reasons for a visit to Paris, there are a large number of things to do and see no matter who you are travelling with. We only wish to offer a few suggestions of what to do in Paris but perhaps offer advice on what's there. Like in other cities, there are attractions of good and poor quality to visit and if this visit is your first to Paris or if you are a seasoned visitor, there is always something new to see or do. It can be wise to set in your mind what you want to do and see, and Paris has plenty of interesting experiences that will create many memories.
Paris Top 10 Attractions
While paying a visit in Paris there are quite a few places of interest that should make up part of your trip. The extremely popular Paris district of France has attractions that you may know and others which aren't that familiar to people from outside the area of Paris we have assembled a List of Ten to assist you:
1. Eiffel Tower
2. Musee d'Orsay
3. Palais Garnier - Opera National de Paris
4. Notre Dame Cathedral
5. Musee du Louvre
6. Saint-Germain-des-Pres
7. Musee Nissim de Camondo
8. Musee Marmottan
9. Luxembourg Gardens
10. Pont Alexandre III
These really are just a starting point if you have a good travel guide and map you can delve further and if there is enough time in Paris. You will surely discover an array of interesting attractions and locations in and around the Paris area of France.
Getting Around In Paris
Paris is not a hard place to travel around, once you have an eye for the place and understand the layout with the help of some local landmarks you should be able to navigate around with ease. You can cover a lot of the city on foot but be sure to stick to popular and familiar areas after dark. If you want to travel greater distances across Paris there are a number of transport options. Paris has an extensive Metro and Tram system, the Metro covers the dense central part of Paris. RER trains link the far suburbs and CDG Airport with Central Paris. Multi trips can be bought from Metro stations. There is a good, reliable bus network where passes can be bought to cover you for multiple journeys. If your own wheels are required why not hire a Rental Car In Paris, there is also the option to use Paris Taxis, where you can seek local knowledge from your driver. What ever method you use to explore Paris make sure you see as much of the city as your can.
Paris Metro Map

Paris RER Rail Map
Paris Bus Map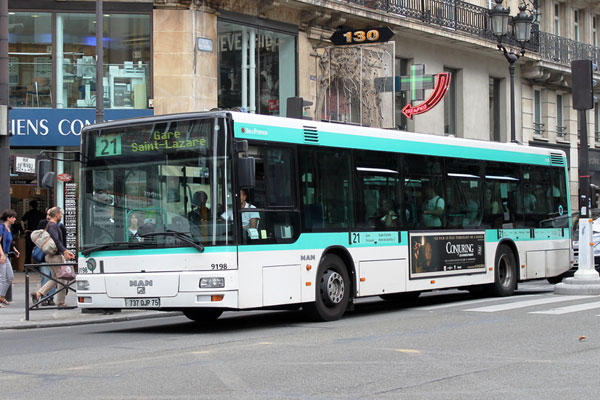 Places To Stay In Paris
If you wish to stay in Paris for longer than one night you'll need a location to rest. Paris offers a broad range of places to stay these consist of hotels at the high end of the star range to more modest hotels, B&Bs and hostels. If you are in town on business ensure that the hotel you pick has suitable facilities and is in the right area for your meetings as the traffic in Paris can result in problems at certain times of the day. If you are looking for a prestigious hotel to stay at there is a selection of top independent and chain hotels. Paris also offers an excellent array of lower star hotel options that provide basic but suitable facilities for travellers. If you do not have a huge accommodation budget there is a number of hostels and guest houses in the city which are a good place to rest your head. Whichever type of accommodation you select in Paris ensure you take time to seek out deals that are available on countless travel web sites, often when there is a big event on in town.
Recommended Hotels In Paris
1. Hotel Le Bristol
2. Hotel Fouquet's Barriere
3. Hotel Luxembourg Parc
4. La Maison Favart
5. Le Citizen Hotel
Places To Eat In Paris
A number of interesting locations exist to dine in Paris, the venue you are limited to is only bound by your budget and tastes. There are a number a fantastic low cost restaurants that serve French meals that won't leave you out of pocket. If you are seeking out a high quality dining venue there are a wide number of these, but you will need to make a reservation and ensure that your follow the dress code if there is one. If you want fast food there is regular names like McDonalds etc are available, but if you want something a bit more edgy you should try asking a local or a taxi driver where they suggest. A fundamental part of enjoying a city is to try it's local food There is a wide variety of places to dine in Paris. whether it is a café, restaurant or the food that can be bought and eaten on the street. You should check local newspapers for offers and try something that you have never had before.
Recommended Places To Eat In Paris
1. Bistrotters
2. Le Cinq
3. 1000 & 1 Signes
4. La Cuisine de Philippe
5. Bertie's CupCakery
The Shops And Outlets In Paris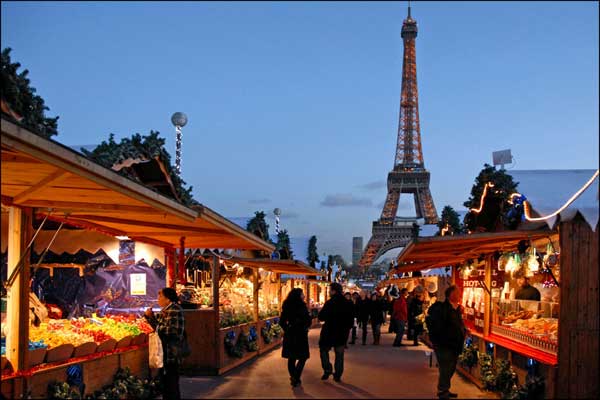 Paris is a great place for shopping, there are some great areas of the city where you can buy fantastic items and gifts. Paris has a wide array of designer boutiques and high end outlets, for those interested in buying clothes. It also has popular brand name outlets, here you can buy fashions at lower prices. If you are on the look out for bargains, Paris has a number of stalls and markets where you will be able to find big savings on clothes and gifts. Like most cities, Paris has a number of Malls where you can shop till you drop. There is also a number of specialist shops that offer items with a twist unique to Paris
Shopping Locations In Paris
Louvre-Tuileries and Faubourg Saint-Honoré - Trendy Shopping Area - Funky Shops and Outlets
Paris Department Stores District - Boulevard Haussmann - Popular Shopping Street / Famous Chain Stores
The Marais - Popular Shopping Area With Gift And Novelty Shops
Avenue Montaigne and Avenue des Champs-Elysées - Exclusive Shopping Street
Saint-Germain-des-Prés - Picturesque shopping area with novelty shops
Sports In Paris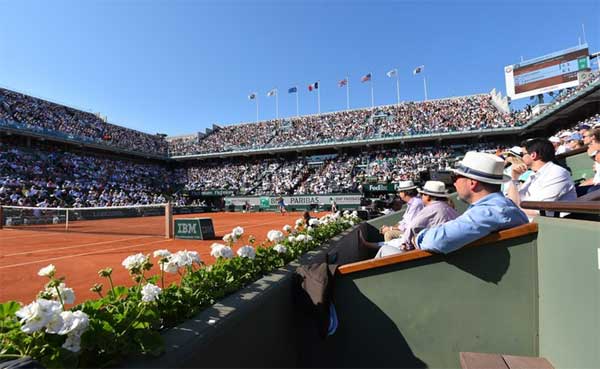 Paris is a city that really enjoys it's sport there are a number of professional sports teams within Paris that if you get the chance are certainly worthy of a visit at some truly great sporting venues.
Football Paris Saint-Germain Parc des Princes
Tennis French Open Roland Garros
Paris Information
When getting your head around a place like Paris it is a good idea to have some good local information. Here are a number that could really help you out.
Continent: Europe
Country: France
Region: Ile de France
International Dialing Code: 33
Paris Coordinates: 48:51:17N 2:20:12E
Altitude: 34 meters
Currency: Euro (EUR)
Language: French
Paris Time Zone: Central European Time (CET)
City Population: 2,23m
Metro Population: 12m
Temperature High In 24°C / 75°F
Temperature Low In 24°C / 75°F
Keeping Safe In Paris
Like any city Paris has it's pros and cons, it is essential to have your wits about you and you will be OK and hold fond memories of this great French city. Try and make you're read your guide book brief to understand the city geography, don't alert people to the fact you are unfamiliar wit h the city by carrying an expensive camera around your neck and don't carry your passport and large amounts of cash on you. Stay within populated areas at night and if you loose your way find a shop or café to consult your map. Just because you are enjoying yourself, don't switch off your senses completely. Stay street wise and you will have a great trip to Paris. On the whole France is a welcoming place with great locals. Conducting some basic research is very valuable and if you have a picture in your mind of the city you can understand it better.
CarHire4Lower By Rick Lockwood
18 July 2017