Travel Guide
An Introduction To Hong Kong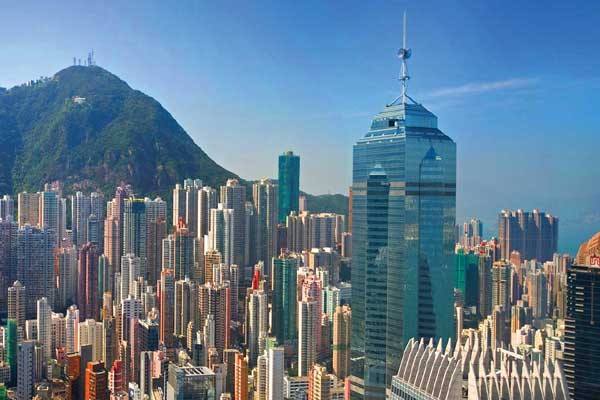 It's a fantastic idea to visit Hong Kong, on offer is a varied selection of attractions regardless how large or small your group is. We only wish to offer a few suggestions of what to do in Hong Kong but share some of our knowledge about what is there. Like in other cities, there are attractions of good and poor quality to visit and if this visit is your first to Hong Kong or if you have paid a visit before, enjoying yourself and making the most of your time there is paramount. It can be wise to set in your mind what you want to do and see, and Hong Kong has a number of really interesting experiences that you will remember for a long time.
Hong Kong Attractions
When you are in Hong Kong there are a lot of attractions which are worth some of your time. The celebrated Hong Kong Autonomous Region sphere of China has attractions which you could be familiar and other you won't know to people from outside the area of Hong Kong we have put together a Top 10 list to help you on your way:
1. Star Ferry
2. Hong Kong Skyline
3. Victoria Peak (The Peak)
4. Tian Tan Buddha (Big Buddha)
5. Hong Kong Tramways (Ding Ding)
6. Nan Lian Garden
7. Chi Lin Nunnery
8. Hong Kong Museum of History
9. Lantau Island
10. Victoria Harbour
These really are just a starting point if you have a good travel guide and map you with discover these more and depending how much time you have in Hong Kong. You are sure to find other interesting points of interest and attractions in the Hong Kong area of China.
Transport In Hong Kong
Hong Kong is a fairly easy city to get around, when you have grasped the layout of the place and understand the layout with the help of some local landmarks you should be able to navigate around with ease. You can discoverer a lot of the area on foot but make sure you stick to places you know after dark. If you wish to traverse greater distances across Hong Kong there are a few more options. Hong Kong has a comprehensive public transport system MTR (Mass Transit Rail) this consists of 11 heavy rail and 12 light rail lines that are a fantastic way to navigate this busy metropolis. There are safe and reliable buses where passes can be bought to cover you for multiple journeys. If you wish to travel longer distances discover a Rental Car at Hong Kong Airport, there is also the option to use Hong Kong Taxis, where a knowledgeable driver can offer ideas for places to visit. Whichever way you plan to explore Hong Kong ensure you see as much of it as you can.
Hong Kong MTR Metro Map

Hotels In Hong Kong
If you plan to stay in Hong Kong for longer period of time you will be looking for a place to sleep. Hong Kong offers a broad range of places to stay these include hotels varying from the higher end of the star range to lower end hotels, bed and breakfasts and hostels. If you are travelling on business ensure that the hotel you pick has facilities to suit you and is OK for your needs as the roads in Hong Kong may result in problems at certain times. If you are looking for a prestigious hotel to stay at there is a selection of top independent and chain hotels. Hong Kong also offers an excellent array of lower star hotel options that provide basic but suitable facilities for travellers. If you don't have a large budget there is a number of hostels and guest houses in the city which are a good place to rest your head. Whatever accommodation type you select in Hong Kong ensure you take time to seek out deals that are available on countless travel web sites, often these are out of season or when a home sports team isn't playing a game.
Recommended Hotels In Hong Kong
1. The Upper House
2. The Ritz-Carlton, Hong Kong
3. Hotel ICON
4. Four Seasons Hotel Hong Kong
5. The Landmark Mandarin Oriental, Hong Kong
Places To Eat In Hong Kong
A number of places exist to dine in Hong Kong, the venue you are limited to is only bound by your budget and tastes. There are a number a fantastic low cost restaurants that serve Chinese menus that will not cost the Earth. If the restaurant type you are looking for is of the high end there are a wide number of these, but you will need to make a reservation also check the dress code. If you just wish to eat without glamour the well known chain brands , but if you are on the look out for something more authentic why not ask a local and see where they recommend. Part and parcel of visiting a city is to enjoy everything about it, including it's food There is a wide variety of places to dine in Hong Kong. whether that is a café, a fine restaurant or food from a street vendor. Check out local guides and press for offers and ensure that you try something new.
Recommended Places To Eat In Hong Kong
1. Mak Mak
2. La Brata
3. Tin Lung Heen
4. Amber at The Landmark Mandarin Oriental
5. Capo
Hong Kong Facts And Statistics
When trying to understand a new location like Hong Kong it is often a good idea to have some inside knowledge. This is a few that could prove helpful.
Continent: Asia
Country: China
Region: Hong Kong Autonomous Region
International Dialing Code: +852
Hong Kong Coordinates: 22.3964° N, 114.1095° E
Altitude: 0 Feet (0 Meters)
Currency: Hong Kong Dollar (HKD)
Language: Chinese
Hong Kong Time Zone: China Standard (UTC+8)
City Population: 7,389,500
Metro Population: 7,389,500
Temperature High In 31.4°C / 88.5 °F
Temperature Low In 14.5°C /58.1°F
Keeping Safe In Hong Kong
Like other cities Hong Kong possess it's own good and bad points. it is key not to be too complacent and you'll be safe and sound and hold fond memories of this great Chinese area. Ensure you have a good guide so as to know where you are heading, don't alert people to the fact you are unfamiliar wit h the city by carrying an expensive camera around your neck and don't carry huge amounts of cash on your person. Stay within popular areas after nightfall and if you do discover you have lost your way, don't panic and go into a shop and ask for help. Just because you are on vacation, don't switch off completely. Bear this is mind and you will have a great time in Hong Kong. On the whole China is a welcoming place with great locals. Conducting some basic research is very valuable and if you have a picture in your mind of the city you can understand it better.
CarHire4Lower By Rick Lockwood
18 February 2018