Sydney Travel Guide
The Basics Of Sydney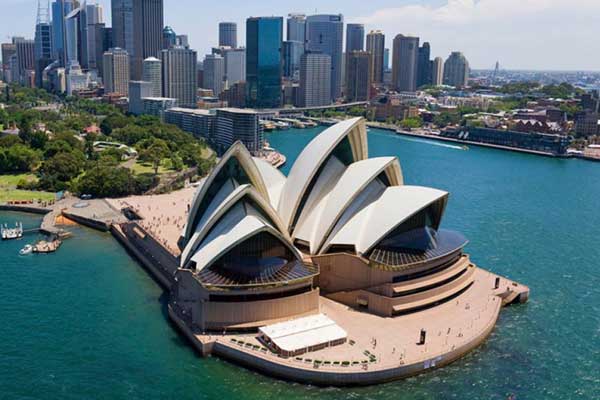 It's fantastic to visit Sydney, there are a large number of things to do and see regardless of the size of your travelling party. We don't aim to sway your mind on what to do while in Sydney but rather just provide guidance and offer advice on what is there. Just like in other cities, there are plenty of good and bad places to visit and if this visit is your first to Sydney or if you have paid a visit before, enjoying yourself and making the most of your time there is paramount. It is good to have an idea of what type of trip you want to make, and Sydney has a wide variety of fascinating places to visit that you will never forget.
Sydney Things To See And Do
When you are visiting Sydney there are a lot of attractions that you should be aware of to possibly plan into your trip. The revered New South Wales district of Australia has attractions which you could be familiar and perhaps others that aren't known to people from outside the area of Sydney we have amassed a Top Ten list to guide you:
1. Sydney Harbour
2. Bondi to Coogee Beach Coastal Walk
3. Opera House to the Botanic Gardens Walk
4. Sydney Harbour Bridge
5. Sydney Opera House
6. Manly Ferry
7. Manly Scenic Walkway
8. Art Gallery of NSW
9. Watson's Bay
10. Sydney Jewish Museum
These really are just a starting point if you have a good local book or guide you can delve further and depending how much time you have in Sydney. You will discover other enjoyable attractions and locations in and around the Sydney part of Australia.
Getting Mobile In Sydney
Sydney is a fairly simple location to get around, when you have grasped the layout of the place and know a couple of local landmarks it should become pretty simple. You can discoverer a lot of the area on foot but make sure you stick to places you know after dark. If you want to cover more ground in Sydney there are a few more options. Syndey has a sububan rail network that enables users to travel in to they centre from the outer reaches of the city. There is also an 8 Station Monorail system which connects: Sydney Convention and Exhibition Centre to the Business District. There is a good, reliable bus network where tickets can be purchases to cover multiple journeys. If you wish to travel longer distances discover a Rental Car at Sydney Kingsford Smith Airport, there is also the alternative to use Sydney Taxis, where the driver can offer up local knowledge. What ever method you use to explore Sydney make sure you see as much of the city as your can.
Sydney Train Map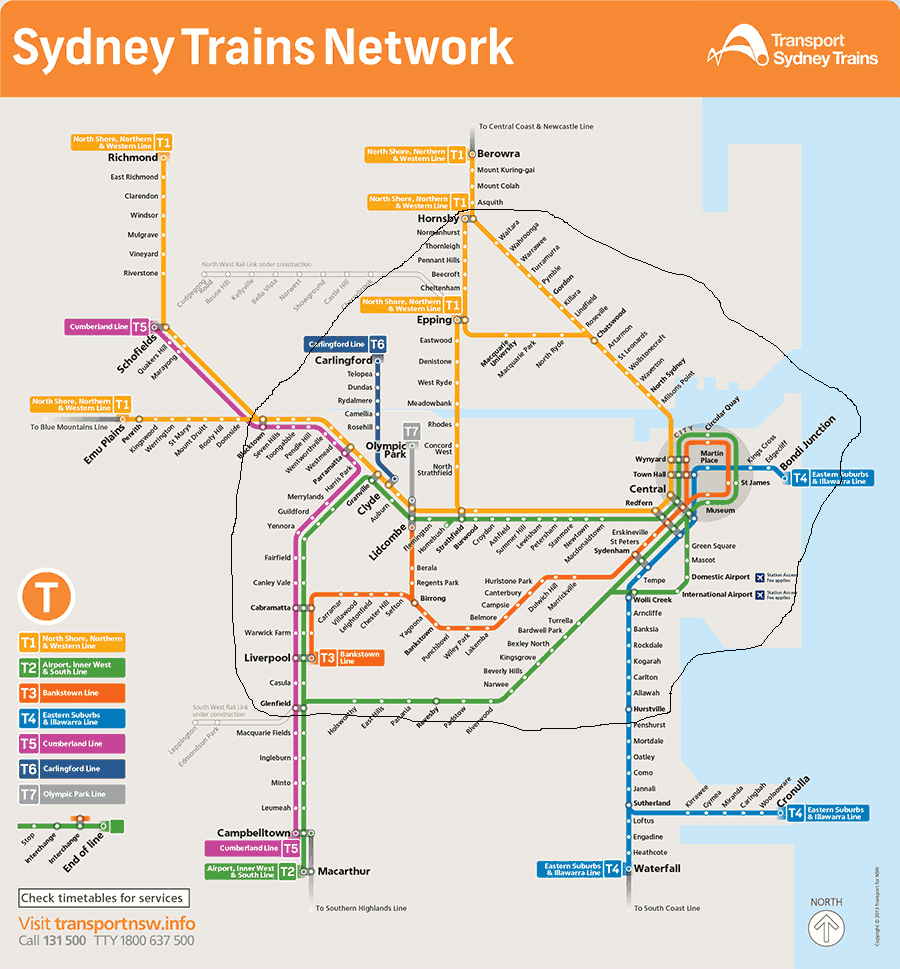 Places To Stay In Sydney
If you wish to stay in Sydney for a period longer than one day you will be looking for a place to sleep. Sydney has a wide range of places to bed down these consist of hotels at the high end of the star range to more modest hotels, B&Bs and hostels. If you are travelling on business ensure the hotel you decide to select has the business facilites that suit your needs, check the area location is good as traffic in Sydney can result in problems at certain times of the day. If you are looking for a prestigious hotel to stay at there is a selection of top chain and independent hotels. Sydney also offers a good selection of lower star hotels that offer basic but suitable facilities for travellers. If you are visiting on a small budget there is a number of hostels and guest houses in the city which are a good place to rest your head. Whichever type of accommodation you select in Sydney try and make time to see if any bargains exists on a wide array of travel web sites, often these are out of season or when a home sports team isn't playing a game.
Recommended Hotels In Sydney
1. ADGE Apartment Hotel
2. Park Hyatt Sydney
3. 1888 Hotel - by 8Hotels
4. Simpsons of Potts Point Hotel
5. Pullman Quay Grand Sydney Harbour
Enjoy Food In Sydney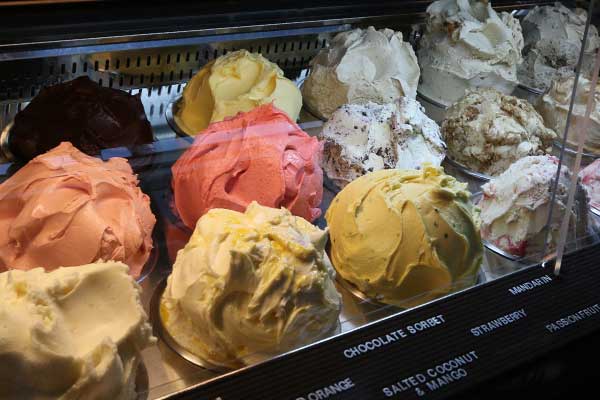 A wide number of places are available to eat at in Sydney, the sites where you select to eat at will be reflected by your budget. There are quite a lot of dining venues that offer Australian menus that don't break the bank. If the restaurant type you are looking for is of the high end these exist in numbers, but be sure to have placed a prior booking also ensure you are dressed correctly. If you just want quick food there are the familiar names , but if you are seeking something real you should try asking a local or a taxi driver where they suggest. Part and parcel of visiting a city is to enjoy everything about it, including it's food There is a wide variety of places to dine in Sydney. whether that is a café, a fine restaurant or food from a street vendor. You should try and seek your local vouchers and try something that you have never had before.
Recommended Places To Eat In Sydney
1. Gelato Messina
2. Est
3. Oxford Social
4. Medusa Greek Taverna
5. RivaReno Gelato Darlinghurst
Sydney Key Facts
If you want to get to grips with a location such as Sydney it is always good to be armed with some basic facts. Here are a number of facts that could be of help to you.
Continent: Australasia
Country: Australia
Region: New South Wales
International Dialing Code: 61
Sydney Coordinates: 33.8600° S, 151.2111° E
Altitude: 1 m / 3 ft
Currency: Australian Dollar (AUD)
Language: English
Sydney Time Zone: (AEST) – UTC+10
City Population: 4,627,345
Metro Population: 4,627,345
Temperature High In 88 °F / 31.1 °C
Temperature Low In 45.9 °F / 7.7 °C
Keeping Safe In Sydney
Like the majority of locations Sydney has it's good points and bad points, it is clever to have you wits about you and you will be fine and hold fond memories of this great Australian place. Take a good map and guide and be aware of where you are going, don't make it obvious you are a novice to the cities geography by exposing expensive electronic goods and don't carry huge amounts of cash on your person. Stick to well populated areas after dark and if you loose your way, hail a cab. Just because you might be on holiday, don't switch off. Bear this is mind and you will have a great time in Sydney. As a rule Australia is a welcoming place with great locals. Some basic groundwork pays dividends and if you know a city better, you will have a much better time there.
CarHire4Lower By Rick Lockwood
20 May 2017