Perth Travel Guide
The Basics Of Perth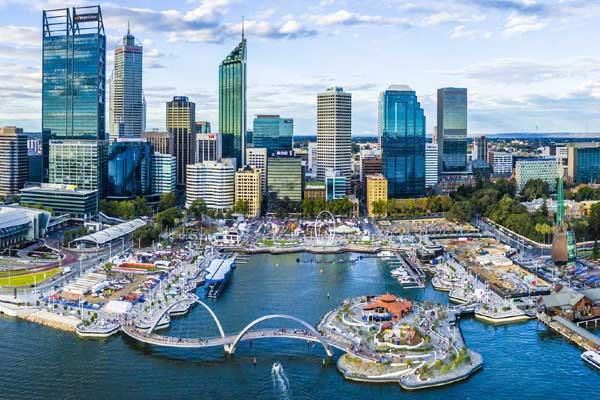 Are you thinking about a trip to Perth, there is a huge number of things to see and do no matter who you are travelling with. We only wish to offer a few suggestions of what to do in Perth but maybe offer up some advice on what is available to do there. Like any city, there are good places and bad places to visit and if this visit is your first to Perth or if you are a seasoned visitor, there is always something new to see or do. It is often an idea to have a rough plan of places you wish to visit, and Perth has a number of really interesting experiences that you will remember for a long time.
Perth Top Ten Attractions
During your visit in Perth there are a lot of attractions that are certainly worth visiting. The highly regarded Western Australia area of Australia has attractions that you may know and other you won't know to outsiders of Perth we have assembled a List of Ten to help you on your way:
1. Kings Park & Botanic Garden
2. Kings Park War Memorial
3. Cottesloe Beach
4. Swan River
5. Aviation Heritage Museum
6. Fraser Avenue Lookout
7. City Beach
8. Scitech
9. St. George's Cathedral
10. Perth Zoo
This collection are just to get you going if you have a good travel guide and map you can expand on these and if there is enough time in Perth. You are sure to find other interesting points of interest and attractions about the Perth area of Australia.
Transport In Perth
Perth is not a hard place to travel around, when you have grasped the layout of the place and understand the layout with the help of some local landmarks you will be able to get round with ease. You can cover a lot of the city as a pedestrian but be sure to stick to popular and familiar areas after dark. If you want to travel greater distances across Perth there are other ways to get around. There are safe and reliable buses where passes can be bought to include multiple trips on more than one day. If you are in a larger party, it might be better to use a Rental Car in Perth, there is also the option to use Perth Taxis, where you can seek local knowledge from your driver. Whichever way you plan to explore Perth ensure you see as much of it as you can.
Accommodation In Perth
If you are staying in Perth more than one night you will need to find a suitable place to stay. Perth offers a broad range of facilities to sleep these includes high end, deluxed locations to more modest hotels, B&Bs and hostels. If you are visiting the city on business ensure the hotel you decide to select has suitable facilities and is in the right area for your meetings as the traffic in Perth can cause problems at certain times of the day. If you are seeking out more luxury accommodation there is a selection of top independent and chain hotels. Perth also offers an excellent array of lower star hotel options that provide basic but suitable facilities for travellers. If you do not have a huge accommodation budget there is a number of guest houses and hotels in the area which are a fine place to sleep overnight. Whichever type of accommodation you select in Perth try and make time to see if any bargains exists on a wide array of travel web sites, often these are out of season or when a home sports team isn't playing a game.
Recommended Hotels In Perth
1. The Richardson Hotel & Spa
2. Miss Maud Swedish Hotel
3. Mounts Bay Waters Apartment Hotel
4. Hyatt Regency Perth
5. Sebel Residence East Perth
Venues To Dine In Perth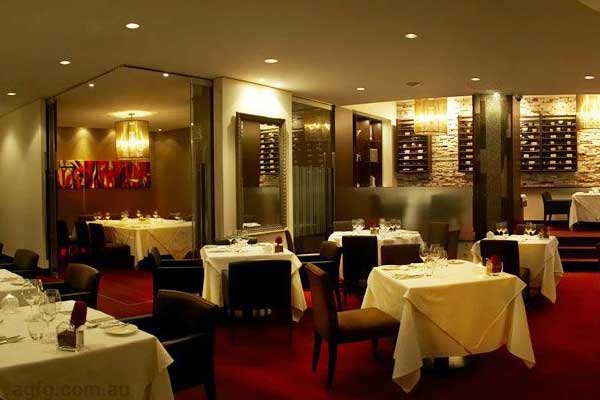 There are endless places to eat in Perth, where you eat really depends on your taste and budget. There are quite a lot of dining venues that offer Australian menus that don't break the bank. If the restaurant type you are looking for is of the high end these exist in numbers, but be sure to have placed a prior booking also check the dress code. If you want fast food there is regular names , but if you are on the trail for something more real find somewhere that's really busy. Part and parcel of visiting a city is to enjoy everything about it, including it's food There is a wide variety of places to dine in Perth. whether that is a café, a fine restaurant or food from a street vendor. You should check local newspapers for offers and try something that you have never had before.
Recommended Places To Eat In Perth
1. Opus Restaurant
2. Friends Restaurant
3. Restaurant Amuse
4. Matilida Bay Restaurant
5. The Tuck Shop Café
Perth Key Facts
When coming to terms with a new location like Perth it is essential to have to facts. Here are a number of facts that could be of help to you.
Continent: Australasia
Country: Australia
Region: Western Australia
International Dialing Code: 61
Perth Coordinates: 31.9522° S, 115.8589° E
Altitude: 127 m = 416 ft
Currency: Australian Dollar (AUD)
Language: English
Perth Time Zone: (AWST) – UTC+8
City Population: 1.74 million
Metro Population: 1.74 million
Temperature High In 78.4 °F / 25.8 °C
Temperature Low In 36.9 °F / 2.7 °C
Keeping Safe In Perth
Just like other cities Perth has it's good points and bad points, it is important to be smart and you and your family with main safe and have great memories of this fantastic Australian city. Take a good guide book and know where you are going, don't alert people to the fact you are unfamiliar wit h the city by carrying an expensive camera around your neck and try not to carry more cash than you need on your person. Don't stray too far into unknown areas after sunset and if you loose your way find a shop or café to consult your map. You might be enjoying yourself, but still be alert. Stay street wise and you will have a great trip to Perth. As a rule Australia is a welcoming place with great locals. Conducting some basic research is very valuable and if you have a picture in your mind of the city you can understand it better.
CarHire4Lower By Rick Lockwood
20 May 2017