Melbourne Travel Guide
The Basics Of Melbourne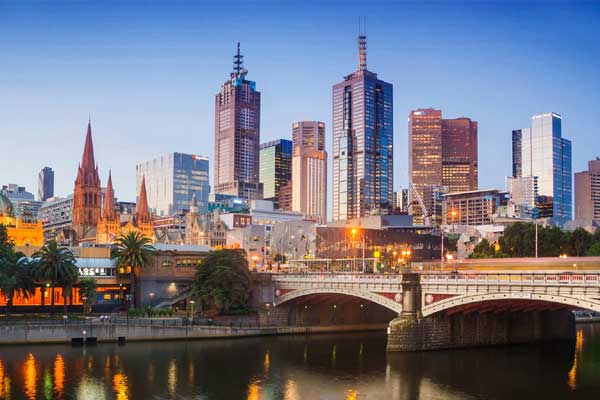 There are a whole host of reasons to visit Melbourne, there is a huge number of things to see and do regardless of whether you are travelling alone, with family or part of a group. We only wish to offer a few suggestions of what to do in Melbourne but perhaps offer advice on what's there. Just like in other cities, there are plenty of good and bad places to visit and if this visit is your first to Melbourne or if you have been there before, it's important you make the most of your time there. It is often an idea to have a rough plan of places you wish to visit, and Melbourne has a wide variety of fascinating places to visit that you will never forget.
Melbourne Ten Top Attractions
During your time in Melbourne there are a lot of interesting places that you should be aware of to possibly plan into your trip. The highly regarded Victoria locality of Australia has places of interest known to many and perhaps others that aren't known to people from outside the area of Melbourne we have put together a Top 10 list to assist you:
1. Melbourne Cricket Ground (MCG)
2. Royal Botanic Gardens Melbourne
3. Block Arcade
4. National Gallery of Victoria
5. Shrine of Remembrance
6. Dandenong Ranges
7. Melbourne Zoo
8. St. Paul's Cathedral
9. State Library of Victoria
10. City Circle Tram
These really are just a starting point if you have a good travel guide and map you can expand on these and if you have long enough in Melbourne. You are sure to find other interesting attractions and locations in the Melbourne area of Australia.
Getting Around In Melbourne
Melbourne is not a hard place to travel around, once you have your bearings and know a couple of local landmarks it should become pretty simple. You can cover a lot of the city as a pedestrian but be sure to stick to popular and familiar areas after dark. If you wish to cover larger distances across Melbourne there are a number of transport options. Melbourne has an extensice tram network that spans all areas of the city. There is an urban rail network with connects the suburbs and outer towns with the centre of the city. There is a city wide bus system where passes can be bought to include multiple trips. If you are in a larger party, it might be better to use a Rental Car in Melbourne from the Airport, there is also the alternative to use Melbourne Taxis, where you can seek local knowledge from your driver. What ever method you use to explore Melbourne ensure you see as much of it as you can.
Melbourne Tram map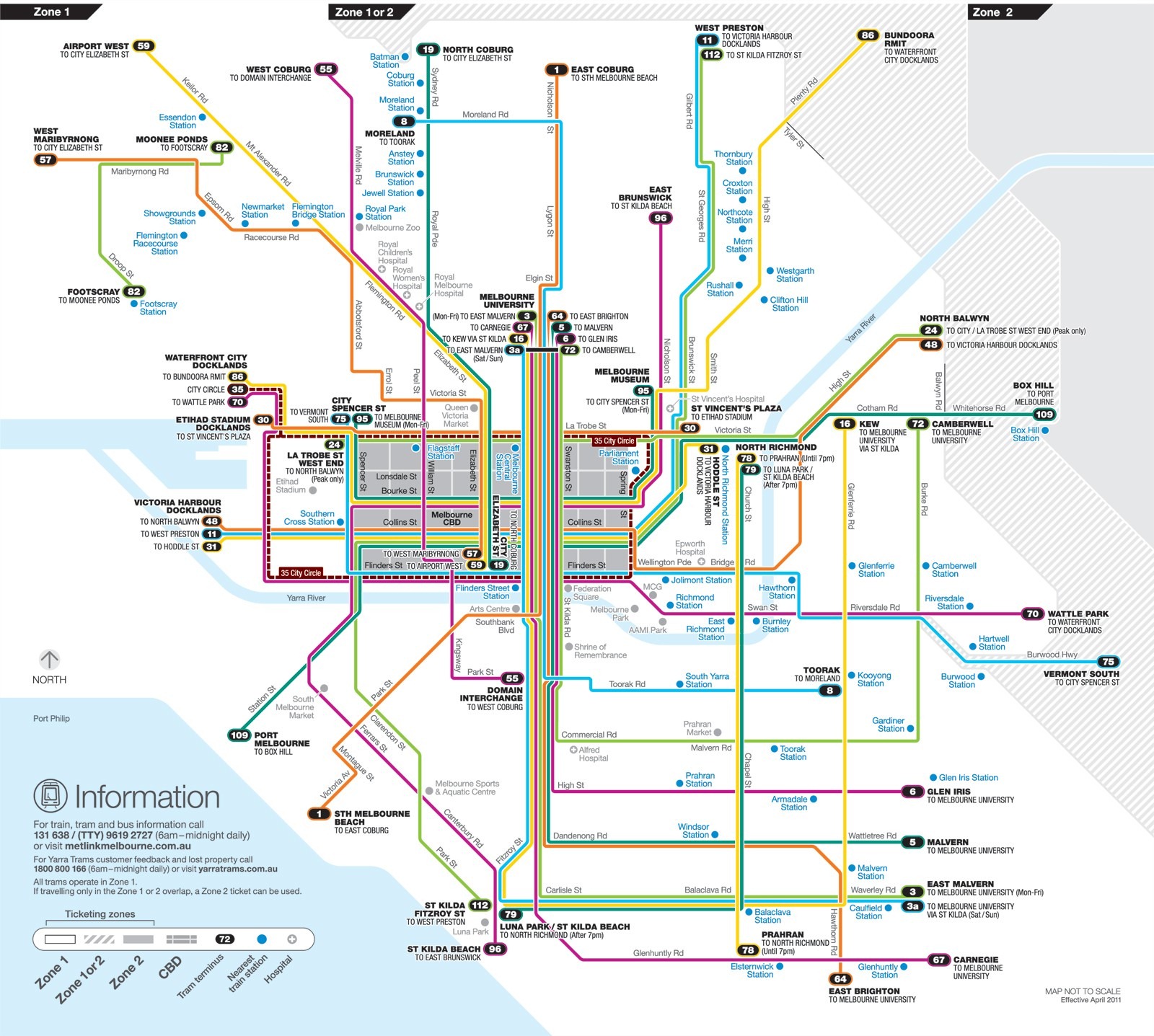 Melbourne Hotels
If you plan to stay in Melbourne for longer period of time you will need to find a suitable place to stay. Melbourne offers a broad range of facilities to sleep these include hotels varying from the higher end of the star range to lower end hotels, bed and breakfasts and hostels. If you are visiting the city on business ensure the hotel you decide to select has the business facilites that suit your needs, check the area location is good as traffic in Melbourne can cause problems at certain times of the day. If you are seeking out more luxury accommodation there is a selection of top independent and chain hotels. Melbourne also offers a good selection of lower star hotels that offer simple but functional facilities for visitors to the city. If you are visiting on a small budget there is a number of hostels and guest houses in the city which are a fine place to sleep overnight. Whichever type of accommodation you select in Melbourne ensure you take time to seek out deals that are available on countless travel web sites, often these are out of season or when a home sports team isn't playing a game.
Recommended Hotels In Melbourne
1. The Langham, Melbourne
2. Sofitel Melbourne on Collins
3. Crown Towers
4. Quay West Suites Melbourne
5. Art Series - The Blackman
Places To Eat In Melbourne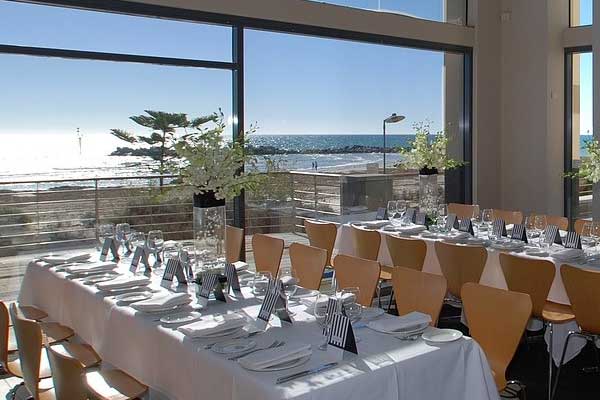 A wide number of venues are available to dine at in Melbourne, the sites where you select to eat at will be reflected by your budget. There are a high number of great low cost venues that provide Australian menus that will not cost the Earth. If you wish to dine in a high class restaurant there are a number of these, but be sure to have a prior reservation also check the dress code. If you just want quick food there are the familiar names , but if you are on the trail for something more real find somewhere that's really busy. A key aspect of visiting a new city to try new things, this includes it's food There is a wide variety of places to dine in Melbourne. whether it is a café, restaurant or the food that can be bought and eaten on the street. You should try and seek your local vouchers and try something that you have never had before.
Recommended Places To Eat In Melbourne
1. Esca Grill
2. 1806
3. Maha
4. Red Spice Road
5. Longrain
Melbourne Facts And Statistics
When getting your head around a place like Melbourne it is a good idea to have some good local information. This is a few that could prove helpful.
Continent: Australasia
Country: Australia
Region: Victoria
International Dialing Code: 61
Melbourne Coordinates: 37.8136° S, 144.9631° E
Altitude: 10 m / 33 ft
Currency: Australian Dollar (AUD)
Language: English
Melbourne Time Zone: (AEST) – UTC+10
City Population: 4,246,345
Metro Population: 4,246,345
Temperature High In 78.4 °F / 25.8 °C
Temperature Low In 42.8°F / 6.0 °C
Keeping Safe In Melbourne
Comparable with other cities Melbourne has positive and negative points, it is wise to maintain your wits about you and you'll have a great time and undertake a great trip to this fantastic Australian location. Take a good map and guide and be aware of where you are going, try not to make it obvious you are a visitor to the city by flaunting expensive devices around and don't carry valuables or excessive amounts of cash on your person. Stick to well populated areas after dark and if you find yourself stranded, ask a police officer or hail a cab. Just because you might be on holiday, don't switch off. Bear this is mind and you will have a great time in Melbourne. As a rule Australia is a welcoming place with great locals. Conducting some basic research is very valuable and if you know a city better, you will have a much better time there.
CarHire4Lower By Rick Lockwood
20 May 2017