Buenos Aires Travel Guide
The Basics Of Buenos Aires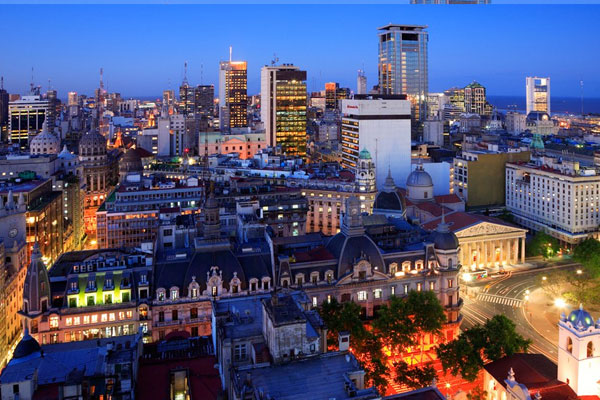 There are loads of good reasons to visit Buenos Aires, there is a huge number of things to see whether you are alone, a couple or a large group. This article is not to blow your mind with everything that is going on in Buenos Aires but maybe offer up some advice on what is available to do there. Not unlike other cities, there are good and bad places to visit and if it is the first time you are visiting Buenos Aires or if you have paid a visit before, enjoying yourself and making the most of your time there is paramount. It is often an idea to have a rough plan of places you wish to visit, and Buenos Aires has plenty of interesting experiences that will create many memories.
Buenos Aires Ten Top Attractions
While you are in Buenos Aires a number of great attractions exist which are worth some of your time. The highly regarded Buenos Aires territory of Argentina has attractions that you may know and other you won't know to outsiders of Buenos Aires we have collected a list of 10 to be of help to you:
1. Caballos A La Par
2. Polo Elite
3. Buenos Aires Futbol Amigos
4. Argentina Polo Day
5. GrinGo Standup Comedy in English at Cafe Rivas
6. Teatro Colon
7. El Ateneo Grand Splendid
8. Lo de Joaquin Alberdi Vinoteca
9. Fundacion Proa
10. Puerto Madero
These are a simple starting point if you have a good local book or guide you will be able to find more and if there is enough time in Buenos Aires. You are sure to find other interesting attractions and locations about the Buenos Aires area of Argentina.
Getting Around In Buenos Aires
Buenos Aires is a fairly easy city to get around, once you have an eye for the place and know a couple of local landmarks you should be able to navigate around with ease. You can cover a lot of the city on foot but make sure you stick to places you know after dark. If you want to cover more ground in Buenos Aires there are some other alternatives to get around. Buenos Aires has a comprehensive Merto system with 6 lines and 83 stations, it is a great way to get round the city. There are safe and reliable buses where passes can be bought to include multiple trips on more than one day. Collect a Hire Car in Buenos Aires, there is also the option to use Buenos Aires Taxis, but be aware of slow moving traffic at rush hour. What ever method you use to explore Buenos Aires make sure you see as much of the city as your can.
Buenos Aires Metro Map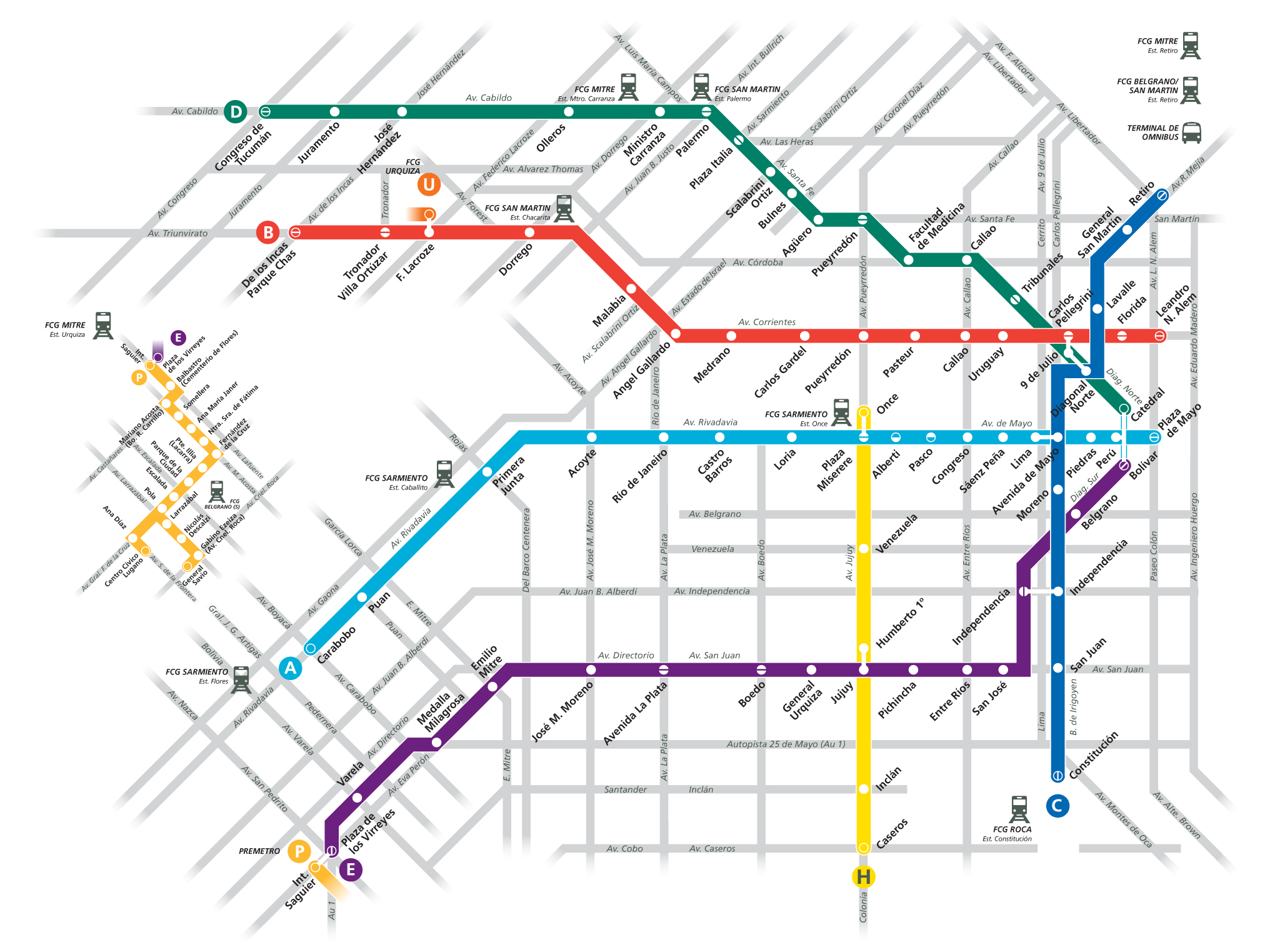 Accommodation In Buenos Aires
If you are staying in Buenos Aires for a great period you will be looking for a place to sleep. Buenos Aires offers a broad range of facilities to sleep these includes high end, deluxed locations to more modest hotels, B&Bs and hostels. If you are visiting the city on business ensure the hotel you decide to select has suitable facilities and is in the right area for your meetings as the traffic in Buenos Aires may result in problems at certain times. If you are seeking out more luxury accommodation there is a selection of top chain and independent hotels. Buenos Aires also offers a good selection of lower star hotels that offer simple but functional facilities for visitors to the city. If you do not have a huge accommodation budget there is a number of guest houses and hotels in the area which are a good place to rest your head. Whatever accommodation type you select in Buenos Aires try and make time to see if any bargains exists on a wide array of travel web sites, often these are out of season or when a home sports team isn't playing a game.
Recommended Hotels In Buenos Aires
1. Miravida Soho Hotel and Wine Bar
2. Alvear Palace Hotel
3. The Glu Hotel
4. Casa Calma Hotel
5. Fierro Hotel Buenos Aires
Venues To Dine In Buenos Aires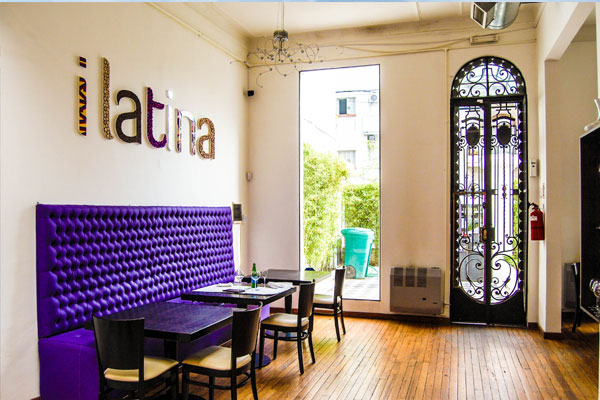 A number of places exist to dine in Buenos Aires, the sites where you select to eat at will be reflected by your budget. There are quite a lot of dining venues that offer Argentinian meals that won't leave you out of pocket. If you are seeking out a high quality dining venue there are a number of these, but be sure to have a prior reservation and ensure that your follow the dress code if there is one. If you just wish to eat without glamour the well known chain brands , but if you are seeking something real find somewhere that's really busy. Part and parcel of visiting a city is to enjoy everything about it, including it's food There is a wide variety of places to dine in Buenos Aires. whether it is a café, restaurant or the food that can be bought and eaten on the street. You should check local newspapers for offers and try something that you have never had before.
Recommended Places To Eat In Buenos Aires
1. I Latina
2. The Factory Juice Bar
3. Aramburu
4. Che Taco Bar y Antojitos Mexicanos
5. RoT
Retail / Shops In Buenos Aires
Buenos Aires is great for shopping, there are some great areas of the city where you can buy fantastic items and gifts. Buenos Aires has a wide array of designer boutiques and high end outlets, for those interested in buying clothes. It also has familiar chain stores, here you can buy fashions at lower prices. If you are on the look out for bargains, Buenos Aires has a number of stalls and markets where you will be able to find big savings on clothes, household items and gifts. Like most cities, Buenos Aires has a number of Malls where you can shop till you drop. The are also a number of shops with a difference that offer items with a twist unique to Buenos Aires
Shopping Locations In Buenos Aires
Alto Palermo - Shopping Mall / Shops / Restaurants
Abasto Shopping - Shopping Mall / Shops / Restaurants
Florida Street - Exclusive Shopping Street
Defensa Street - Cool Area of Unique and Secondhand Shops
Plaza Dorrego - Popular Shopping Area With Gift And Novelty Shops
Buenos Aires Facts And Statistics
When getting to grips with a city such as Buenos Aires it is often a good thing to have some background knowledge. Here are a number of facts that could be of help to you.
Continent: South America
Country: Argentina
Region: Greater Buenos Aires
International Dialing Code: +54
Buenos Aires Coordinates: 34.6033° S, 58.3817° W
Altitude: 25 m (82 ft)
Currency: Peso ($) (ARS)
Language: Spanish
Buenos Aires Time Zone: ART (UTC-3)
City Population: 2,890,151
Metro Population: 12,801,364
Temperature High In 76 °F / 25 °C
Temperature Low In 12°C /53°F
Keeping Safe In Buenos Aires
Like the majority of locations Buenos Aires has positive and negative points, it is wise to maintain your wits about you and you and your family with main safe and have a fantastic trip to this wonderful Argentinian place. Take a good map and guide and be aware of where you are going, don't alert people to the fact you are unfamiliar wit h the city by carrying an expensive camera around your neck and try not to carry more cash than you need on your person. Don't stray too far into unknown areas after sunset and if you should get lost hail a taxi. Just because you are on vacation, don't switch off completely. Bear this is mind and you will have a great time in Buenos Aires. As a rule Argentina is a welcoming place with great locals. A bit of groundwork goes a long way and if you have a picture in your mind of the city you can understand it better.
Sporting Teams In Buenos Aires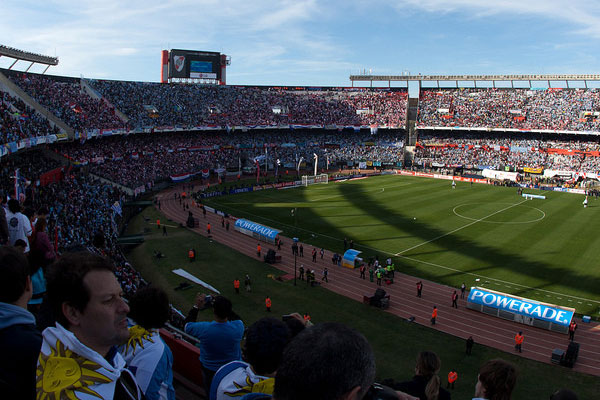 Buenos Aires is a city that really enjoys it's sport there are a number of professional sports teams within Buenos Aires that if you get the chance are certainly worthy of a visit at some truly great sporting venues.
Football River Plate Estadio Monumental Antonio Vespucio Liberti
Football Boca Juniors Estadio Alberto J. Armando
Football San Lorenzo de Almagro Estadio Pedro Bidegain
Football Club Atlético Huracán Tomás A. Ducó
CarHire4Lower By Rick Lockwood
14 Apr 2017