An Overview Of Brisbane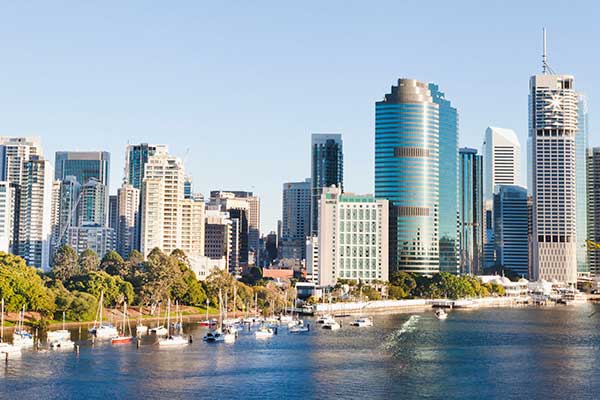 Are you thinking about a trip to Brisbane, on offer is a varied selection of attractions whether you are alone, a couple or a large group. We only wish to offer a few suggestions of what to do in Brisbane but share some of our knowledge about what is there. Like any city, there are good places and bad places to visit and if it is the first time you are visiting Brisbane or if you have paid a visit before, enjoying yourself and making the most of your time there is paramount. It is good to have an idea of what type of trip you want to make, and Brisbane has a number of really interesting experiences that you will remember for a long time.
Brisbane Top 10 Attractions
During your visit in Brisbane there are quite a few places of interest that you should be aware of to possibly plan into your trip. The highly regarded Queensland sphere of Australia has attractions which you could be familiar and other you won't know to outsiders of Brisbane we have assembled a List of Ten to guide you:
1. CityCat Ferry
2. South Bank Parklands
3. Riverlife Adventure Centre
4. Harbour Day Spa
5. Lone Pine Koala Sanctuary
6. Brisbane Botanic Gardens Mt. Coot-tha
7. Roma Street Parkland
8. Suncorp Stadium
9. State Library Of Queensland
10. The Brisbane River
This collection are just to get you going if you have taken a quality guide book you can seek out a bit more and if there is enough time in Brisbane. You will discover other enjoyable points of interest and attractions about the Brisbane area of Australia.
Transportation In Brisbane
Brisbane is a fairly easy city to get around, once you have an eye for the place and know a couple of local landmarks you will be able to get round with ease. You can cover a lot of the city on foot but make sure you stick to places you know after dark. If you want to travel greater distances across Brisbane there are other ways to get around. There is a city wide bus system where passes can be bought to include multiple trips. There is also the alternative to use Brisbane Taxis, where you can seek local knowledge from your driver. Whichever way you plan to explore Brisbane ensure you see as much of it as you can.
Hotels In Brisbane
If you wish to reside in Brisbane more than one night you'll need a location to rest. Brisbane offers a broad range of facilities to sleep these includes high end, deluxed locations to more modest hotels, B&Bs and hostels. If you are visiting the city on business ensure the hotel you decide to select has facilities to suit you and is OK for your needs as the roads in Brisbane can cause problems at certain times of the day. If you are seeking out more luxury accommodation there is a selection of top chain and independent hotels. Brisbane also offers a good selection of lower star hotels that offer basic but suitable facilities for travellers. If you do not have a huge accommodation budget there is a number of hostels and guest houses in the city which are a fine place to sleep overnight. Whatever accommodation type you select in Brisbane try and make time to see if any bargains exists on a wide array of travel web sites, often when there is a big event on in town.
Recommended Hotels In Brisbane
1. Meriton Serviced Apartments Brisbane on Herschel Street
2. Alex Perry Hotel & Apartments
3. Emporium Hotel
4. Spicers Balfour Hotel
5. The New Inchcolm Hotel & Suites Brisbane - MGallery Collection
Dining In Brisbane
A wide number of places are available to eat at in Brisbane, the place you dine at will reflect your tastes and budget. There are quite a lot of good cheap places that offer Australian menus that will not cost the Earth. If you wish to dine in a high class restaurant there are a wide number of these, but you will need to make a reservation and ensure that your follow the dress code if there is one. If you just wish to eat without glamour the well known chain brands , but if you are on the trail for something more real you should try asking a local or a taxi driver where they suggest. A fundamental part of enjoying a city is to try it's local food There is a wide variety of places to dine in Brisbane. whether that is a café, a fine restaurant or food from a street vendor. Check out local guides and press for offers and remember to try something new.
Recommended Places To Eat In Brisbane
1. Black Hide Steakhouse
2. Bacchus
3. Miel Container - Premium Homemade Burger
4. Sono Japanese Restaurant
5. 1889 Enoteca
Brisbane Key Facts
When starting to understand a new city like Brisbane it is good practice to have some inside knowledge. There are some here that could help you.
Continent: Australasia
Country: Australia
Region: Queensland
International Dialing Code: 61
Brisbane Coordinates: 27.4679° S, 153.0278° E
Altitude: 27 m / 88ft
Currency: Australian Dollar (AUD)
Language: English
Brisbane Time Zone: AEST (UTC+10)
City Population: 2,238,394
Metro Population: 3 million
Temperature High In 22.0°C /85.8 °F
Temperature Low In 10.1°C /50.2 °F
Keeping Safe In Brisbane
Like most cities Brisbane has it's pros and cons, it is important to be smart and you will be fine and have a fantastic trip to this wonderful Australian place. Take a good map and guide and be aware of where you are going, don't make it obvious you are a tourist by exposing expensive electronic goods and don't carry huge amounts of cash on your person. Stick to well populated areas after dark and should get lost, don't panic just hail a taxi. Just because you are on vacation, don't switch off completely. Bear this is mind and you will have a great time in Brisbane. On the whole Australia is a very safe country with warm and friendly residents. A bit of groundwork goes a long way and if you know a city better, you will have a much better time there.